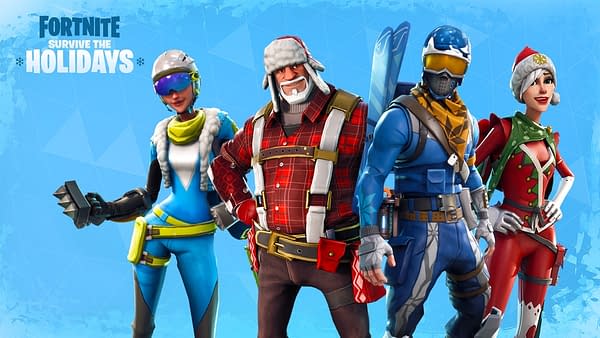 London-based company Exciting Events hosted an unofficial Fortnite fan festival in Norfolk last weekend, however, any plans for future Fortnite fests were shut down thanks to a lawsuit by Epic Games.
It doesn't help that the festival was, according to many attendees, completely underwhelming. While Exciting Events themselves allege that attendees loved the festival, many parents are seeking refunds for the festival not having enough space or attractions for the nearly 3,000 attendees.
From The Guardian:
The two-day Fortnite Live event at Norfolk showground near Norwich had visitors queueing for hours to enter the site and collect wristbands on Saturday. Attendees complained that the attractions were underwhelming and understaffed.

Visitors said there were not enough activities for the estimated 2,800 who turned up. There was also only space for four children to practice archery at the same time and just one climbing wall tower with room for three climbers.
Epic Games has ordered Exciting Events to quit using the Fortnite trademark immediately, and are seeking legal action in the High Court of London.
From IGN:
Epic quickly made it known that it was not affiliated with the event, saying that it would be pursuing legal action as a result.

"The quality of our player experience is incredibly important to us, whether it's inside the game or at official public events like last year's Fortnite Pro-Am," said an Epic Games spokesperson. "Epic Games was not in any way associated with the event that took place in Norwich and we've issued a claim against the organisers in the High Court of London."
Epic Games are well within their legal rights to seek action against Exciting Events for hosting an unlicensed event for Fortnite, especially when you consider just how popular Epic's battle royale game is worldwide.
Given attendee reactions, it doesn't seem like a huge loss for Fortnite Live to be shut down.
Enjoyed this article? Share it!