You'll soon be seeing some Apex Legends competitions on ESPN programming as they're headed to the 2019 ESPYS and X Games Minneapolis 2019. This morning, ESPN announced the creation of EXP, a new event series featuring esports competitions at ESPN-owned events, the first of which will be with Electronic Arts. These competitions will be a mix of professional, collegiate, and pro-am formats, with multiple games from different series to be shown live on digital platforms like Twitch and YouTube, as well as the ESPN app. Plus a tape-delayed show focused on key moments and storylines that will be aired on ESPN and ABC. The first of these will be the "EXP Pro-Am Apex Legends Exhibition in Los Angeles" during The 2019 ESPYS week on July 11th. After that will be the "EXP Invitational – Apex Legends" at X Games Minneapolis, held August 1st-4th at U.S. Bank Stadium, with Apex Legends being the only esports event showcased at the event. Here are a couple of quotes from the announcement today.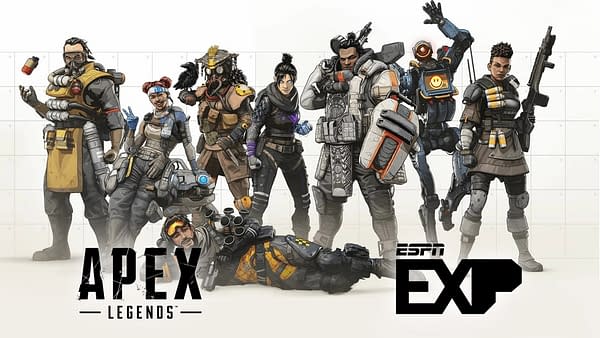 "Leaning in to esports represents ESPN's focus on serving sports fans and expanding audiences," said Justin Connolly, executive vice president of Disney & ESPN affiliate sales and marketing. "We remain committed to serving gaming fans across all platforms and content types, and Apex Legends is a great title to showcase EXP's vision of offering world-class live esports events anchored by storytelling and multi-platform distribution."

"We are proud ESPN continues to be at the forefront of the growth and popularity of esports, collaborating with some of the top publishers in the industry including EA for our first-ever esports event series," said John Lasker, vice president of digital programming at ESPN. "EXP, short for experience, has been central to gaming history, and giving fans a great experience is central to our strategy at ESPN."
Enjoyed this article? Share it!