Eustace Makes His Way Into Granblue Fantasy: Versus
XSEED Games announced this morning that Eustace has joined the roster of playable fighters in Granblue Fantasy: Versus. The character has been added as the latest DLC choice, along with a number of updates to the game as part of the recent 2.51 patch. The erune gunslinger can be bought as an individual addition for $7, and the new battle stage called Dydroit Belt can be bought for $4. If you'd like to save money and get everything together along with all the other content released this season, the Battle Pass 3 is still available for until May 10th. You can check out more about the character below along with his launch trailer.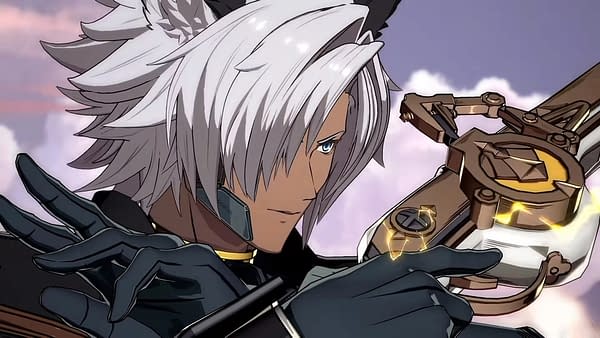 A skilled member of Society, Eustace excels at mid-range projectiles. As expected for a man with his years of firearms experience, Eustace possesses an array of shooting skills. With his trusted seal weapon, Flamek, he can shoot lightning projectiles, also known as Flamek Thunder. He can also fire a projectile, Slow Kill, that ricochets off the ground. Eustace's Rat Race is a grenade toss that explodes after a set period of time, while Rat Race (+) can attaches to enemies and be detonated with any projectile attack, allowing Eustace to go for significant damage in Granblue Fantasy: Versus.

Eustace also has four follow-ups from his rushdown attack, Close Combat, creating a variety of situations where he can choose to go for a sneak attack, combo, or other unique combination of attacks. Take control of the battlefield by continuously using Flamek Thunder and Slow Kill. Then, use Rat Race to initiate various forms of pressure. Flamek Thunder is Eustace's default weapon skin. The other weapon skins can be obtained through RPG Mode. If Stratomizer, Tiamat Bolt Omega, and Colossus Carbine Omega have already been obtained in Granblue Fantasy: Versus RPG Mode, the weapon skins will automatically be unlocked after the update.