Oh, hey! It's Friday! That means a whole bunch of cool new game releases are hitting your favorite game store today from Fantasy Flight Games! Here's a look at what you and your wallet can expect at your FLGS today!
Star Wars: X-Wing Releases
It's a pretty big day for Star Wars: X-Wing players, with several majorly anticipated releases coming out from Fantasy Flight Games today!
First up, long-time players of Star Wars: X-Wing will finally be able to bring their first edition massive ships into play now, with the release of the Huge Ships Expansion set: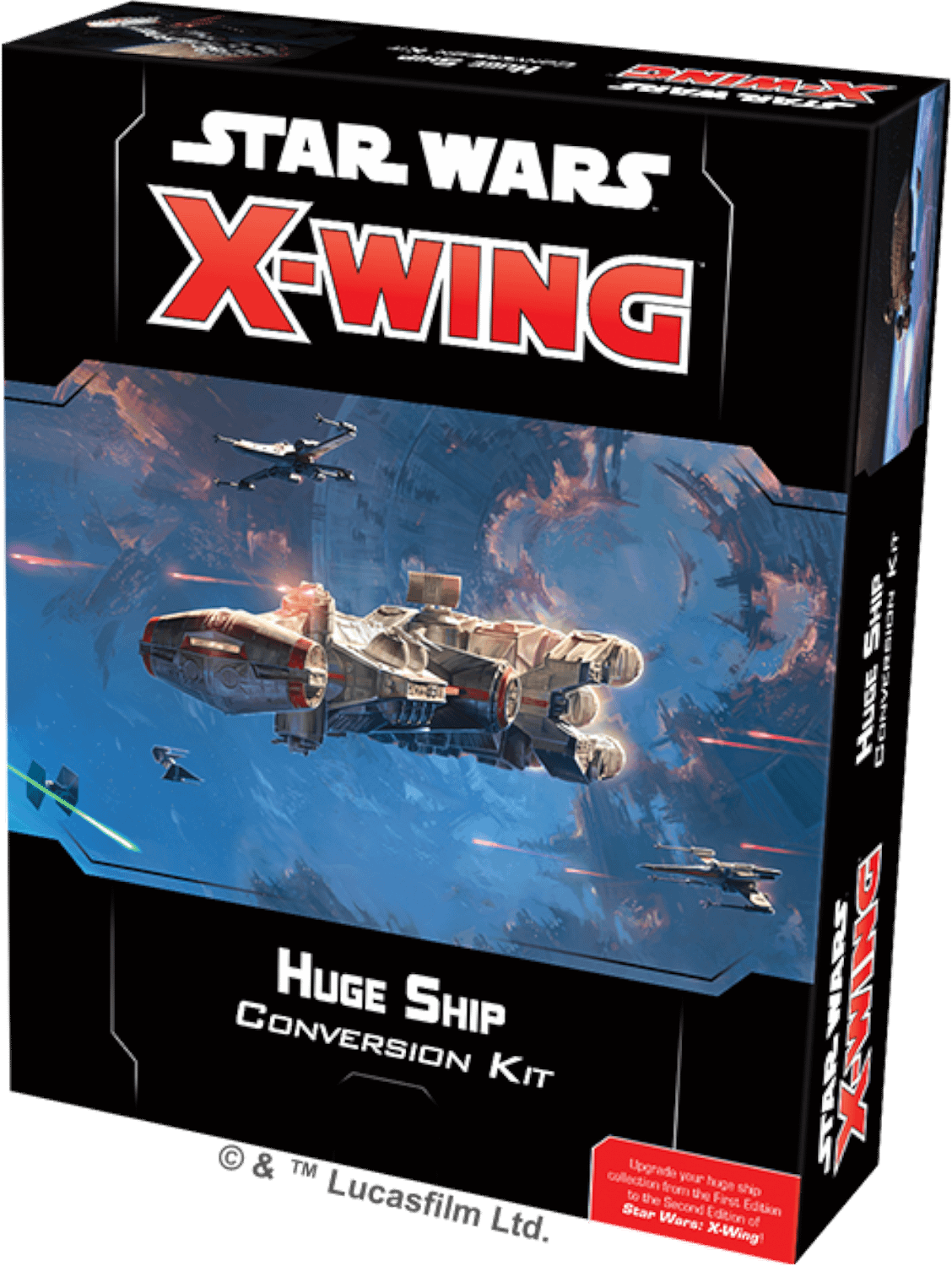 Launch your Star Wars™: X-Wing game into bigger battles with the Huge Ship Conversion Kit! This kit contains the components to upgrade your huge ship experience from the First Edition to the Second Edition, including ship cards, upgrade cards, and ship tokens, as well as a new maneuver tool, new huge ship damage deck, and more!
Fantasy Flight Games is also releasing the Tantive IV Expansion pack, for those of us that didn't get our hands on the original first edition model: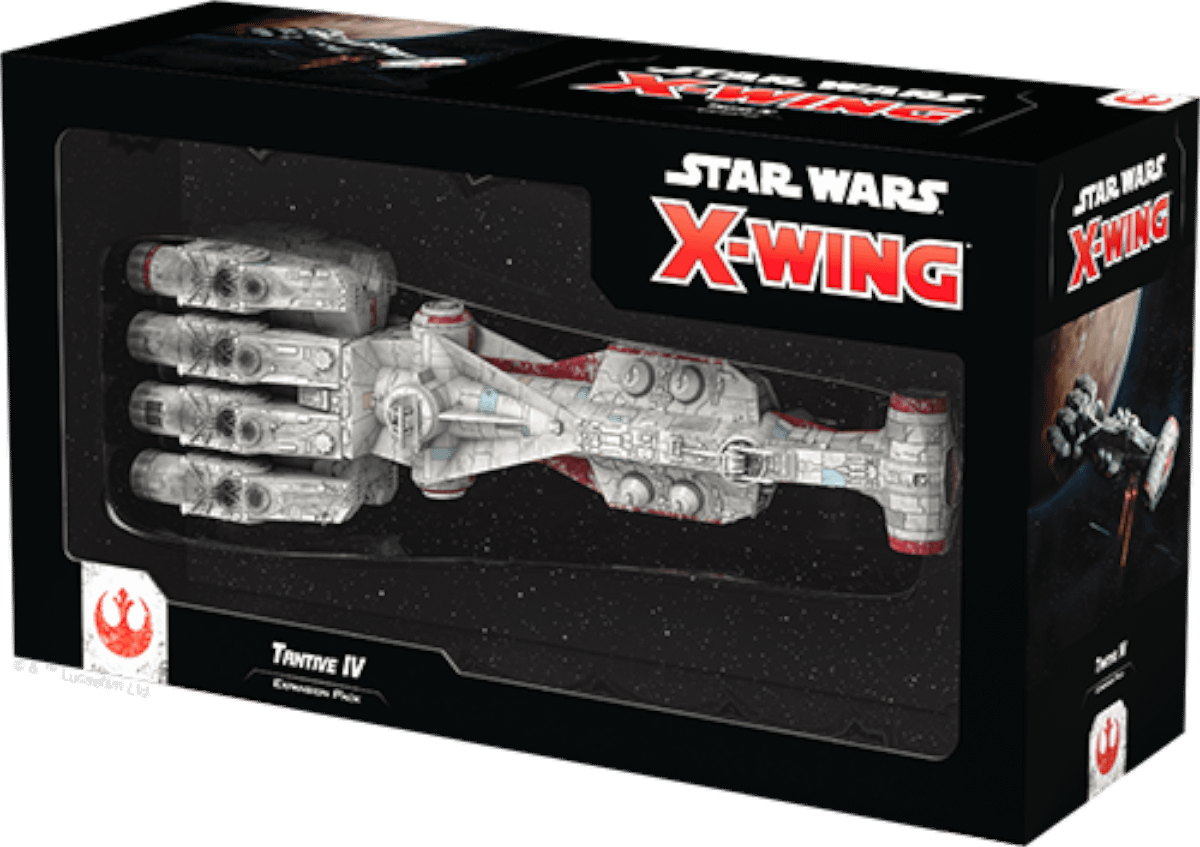 And finally, the long awaited Epic Battles Expansion hits stores today, which promises a whole new way to play Star Wars: X-Wing: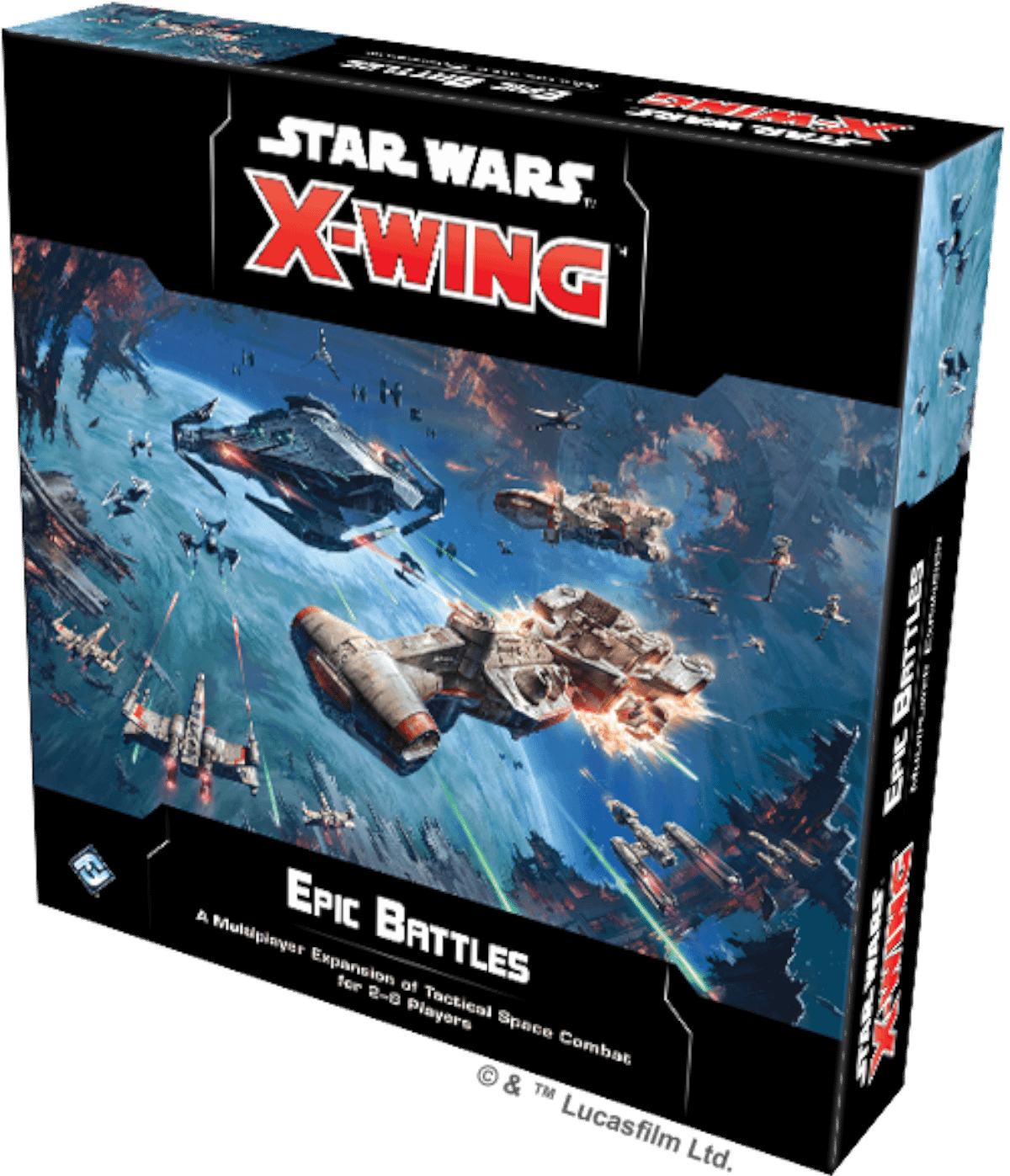 Broaden the possibilities of your Star Wars™: X-Wing games with the Epic Battles Multiplayer Expansion! This expansion introduces a totally new way to play X-Wing, inviting two to eight players to engage in epic multiplayer battles as they command massive fleets in large-scale games that evoke iconic Star Wars scenes.
Keyforge
Fantasy Flight Games' Keyforge card game is getting a massive new release today, with the Worlds Collide expansions! Two new houses enter the fray with a massive two player starter box, as well as expansion packs: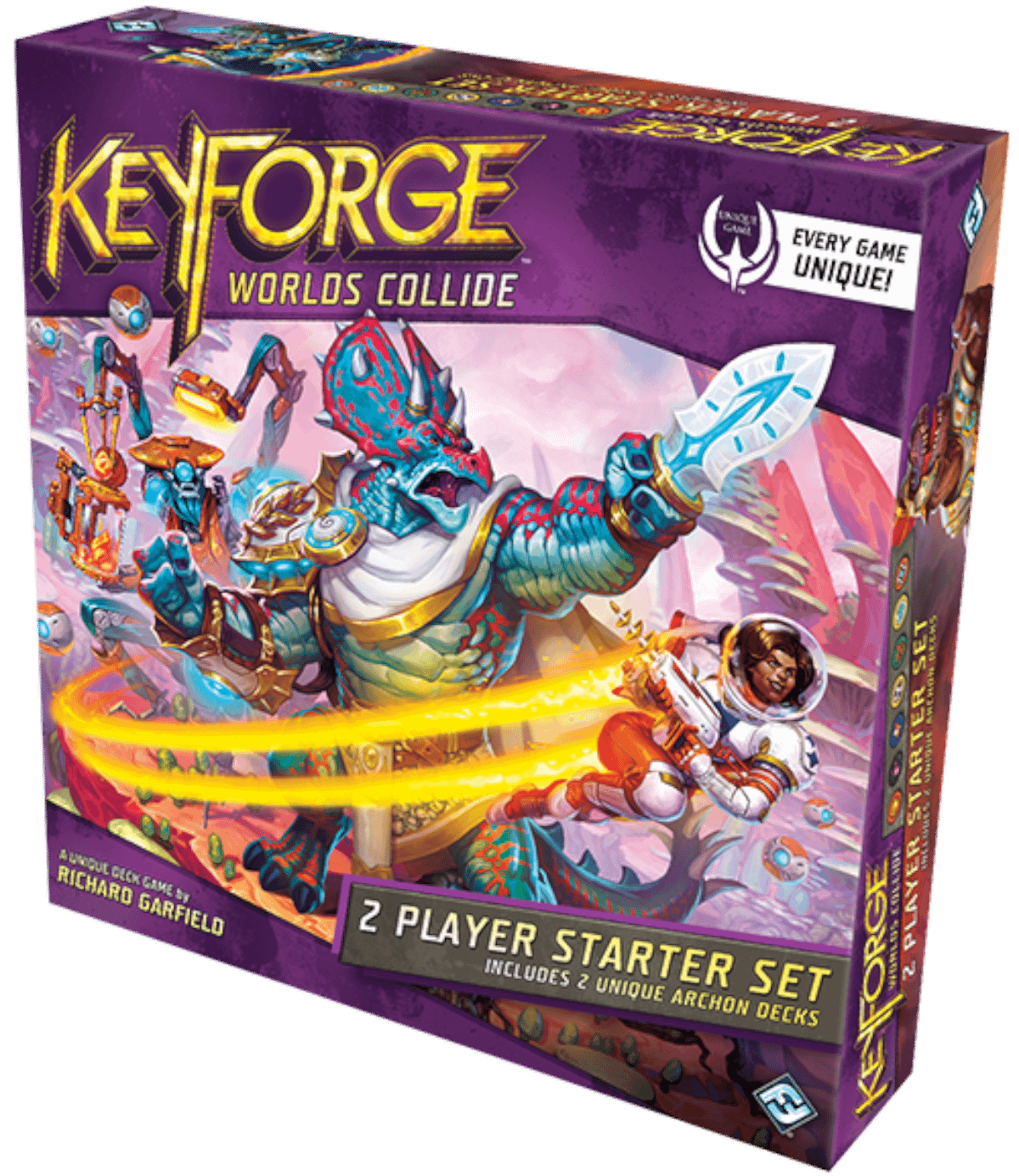 The Crucible is about to be shaken up in Worlds Collide, the third age of KeyForge! In this continuation of the world's first Unique Deck Game, two brand-new Houses enter the fray as 284 new cards are seamlessly integrated into the existing card pool. With new Houses come more new keyword abilities and new styles of play to create an entirely new collection of Archon Decks for you to discover, explore, and master!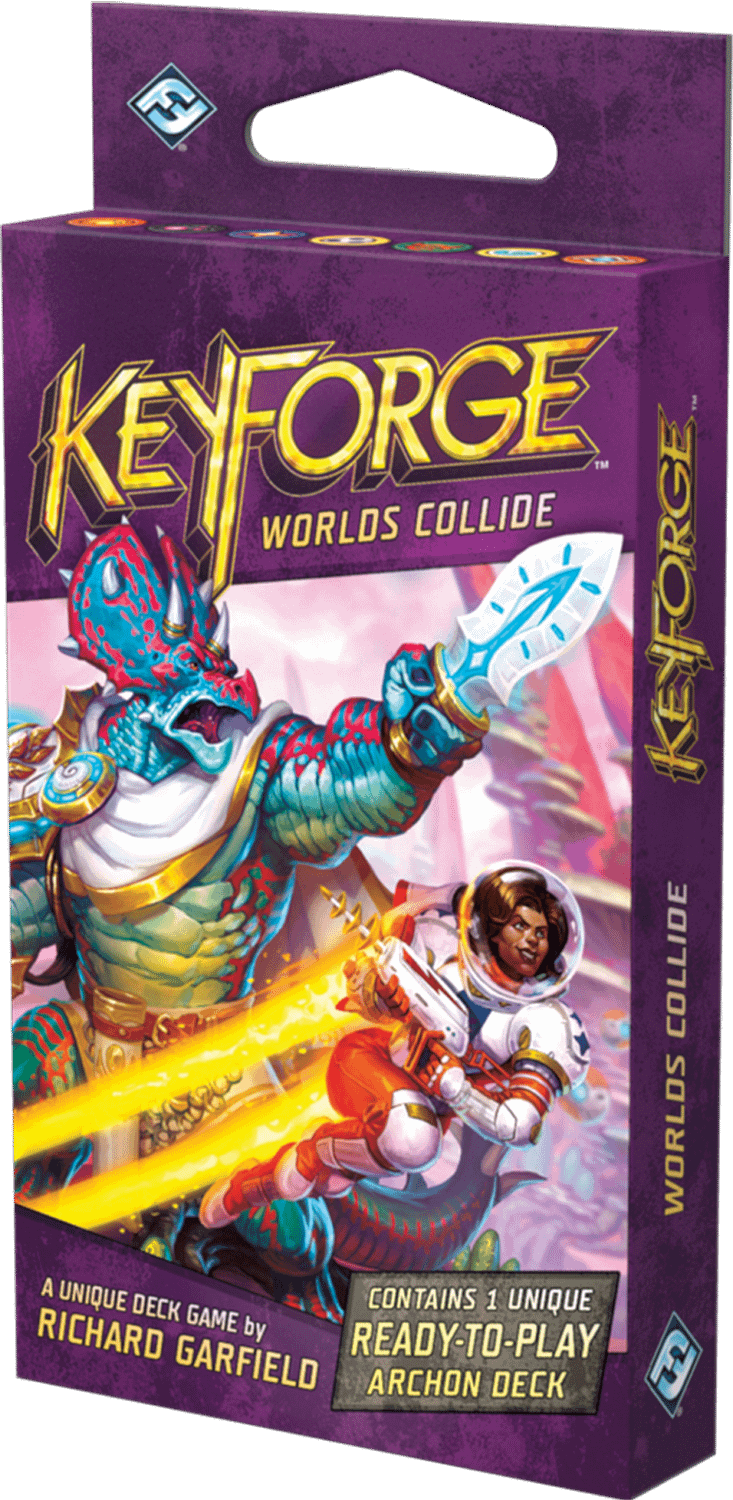 A Game of Thrones: The Card Game
The Game of Thrones card game from Fantasy Flight Games enters a new era in the expansive saga, as Daenerys Targaryen sets to take to the skies on her dragons to reclaim the Iron Throne!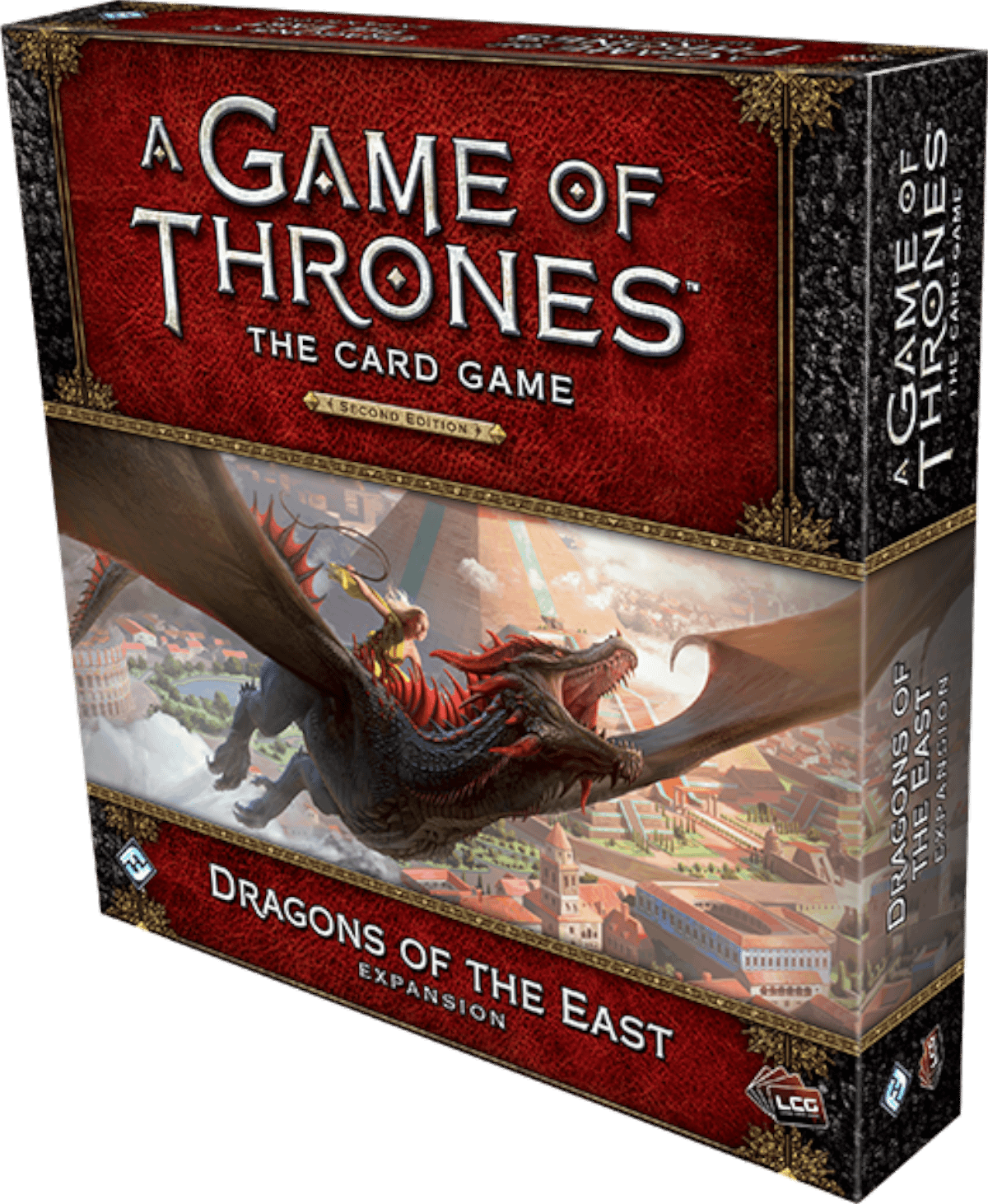 From the ashes of Robert's Rebellion, House Targaryen has risen to strength once more. An army of mercenaries, Unsullied, and Dothraki has assembled in Essos, prepared to sail for Westeros and reclaim the Iron Throne for Daenerys Targaryen. All will kneel before the Mother of Dragons!
Legend of the Five Rings: The Card Game
Defenders of Rokugan includes 78 new cards which largely focus on the Crab Clan: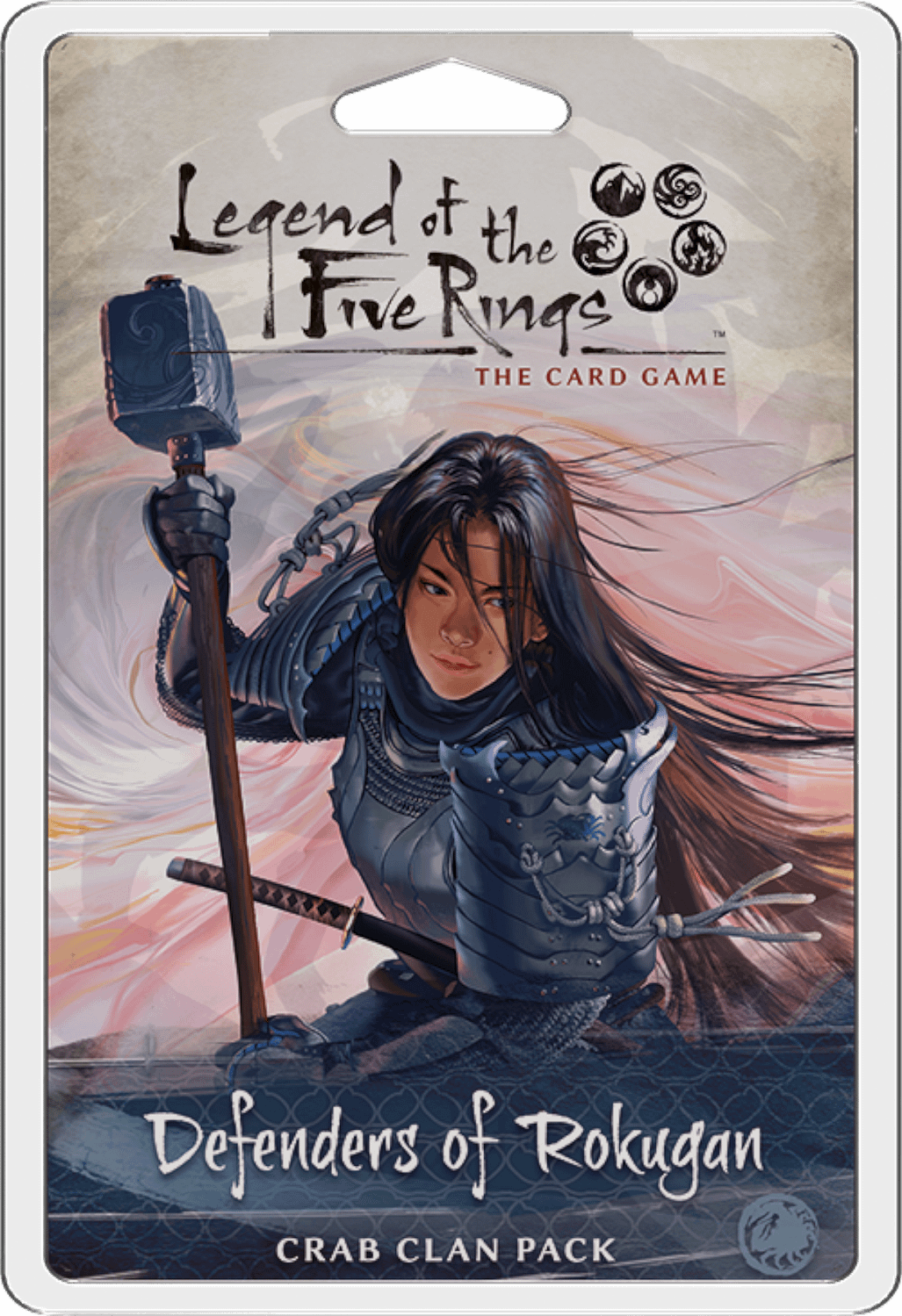 For centuries, the Crab Clan have manned the Kaiu Wall with a ruthless efficiency. They stand against the legion of Shadowlands hordes with fierce determination and will do whatever it takes to make sure the Emerald Empire does not fall. These are the warriors who keep the horrors of Fu Leng at bay, these are the defenders of Rokugan. The Kaiu Wall stands in defiance to the Shadowland hordes, daring these monstrosities to try and cross into Rokugan, where the vigilant Crab Clan wait. Will you join the ranks of these fierce samurai?
Your local game store should have all of these items available today! If your game shop doesn't carry Fantasy Flight Games, there is a pretty good chance they can special order their products for you!
Enjoyed this article? Share it!