Square Enix and Koei Tecmo have announced another DLC character joining the roster of Dissidia Final Fantasy NT with Snow Villiers. Depending on how you feel about Final Fantasy XIII, this is either super exciting news or it really doesn't matter to you. While FF13 has a strong fanbase, there are people who either ignore the game or think of it as one of the lesser Final Fantasy chapters, mainly because the game operated like a rail story and had little open-world impact until you got to Cocoon and battle monsters before returning to Pulse. However, there are also people who dislike the gameplay but live the story and the way it's told, so there's probably a lot of Dissidia fans who would enjoy seeing Snow added.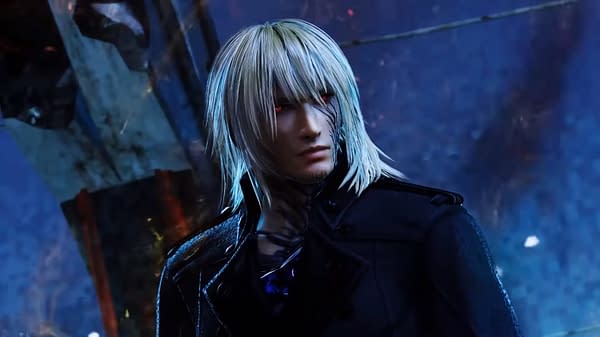 As for Snow himself, he's kind of the loveable jerk with a heart of gold in the series, when he's not spending time criticizing Lightning or trying to assure Hope that the world doesn't suck. But the version you're getting of him here is the corrupted form from Lightning Returns, which includes his left arm being all sorts of screwed up and filled with evil. Because of which, he's going to be more of a brawler and is best as a melee fighter. You can check him out in the trailer below to see how he plays, he'll be added to arcade units on January 30th, and then made available in console versions of Dissidia Final Fantasy NT in mid-February.
Enjoyed this article? Share it!