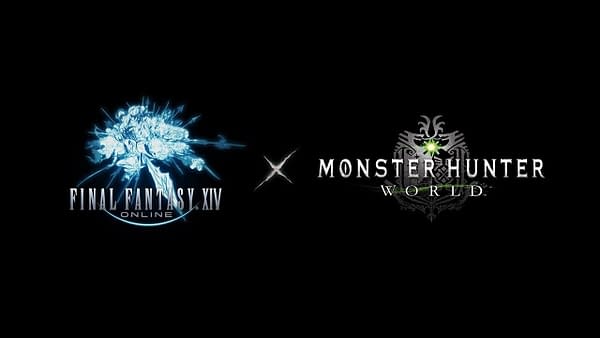 After giving us a nice sizzle reel of the new content added in Patch 4.3 Under the Moonlight, Square Enix announced that Final Fantasy XIV will get a Monster Hunter World crossover this summer. We don't know a whole lot about the crossover, but it's sure to be very, very interesting.
This will be the first non-Square Enix game to get a crossover with FFXIV. Previously, the game saw crossovers with Yokai Watch and various other Final Fantasy properties like the themed Ivalice alliance raids and the Final Fantasy V and Final Fantasy VI crossover Omega raids.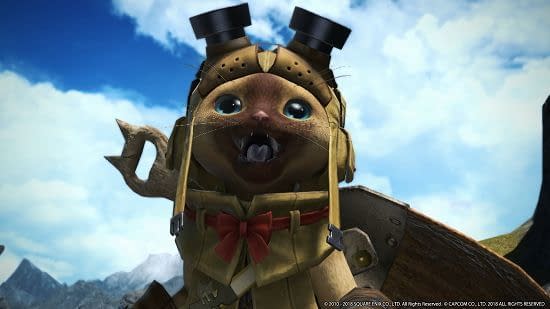 If nothing else, this is sure to be adorable with in-game Palicos. How that will work with playable Miqo'te race, I have no idea. Then again, it'll probably just be glossed over. Still gonna be cute, though.
But at the very least, the game will get new hunts. This time for the Rathalos dragon. The Heavensward storyline weeps for it, but that's alright. I'm sure they'll find some way to handwave those details.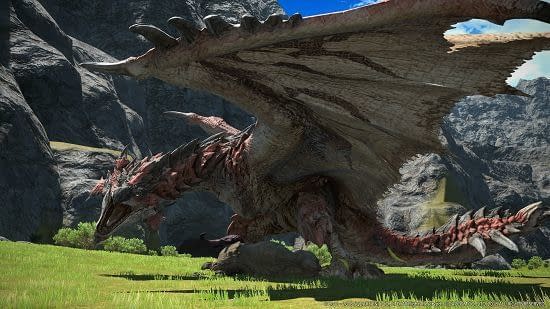 A special Letter from the Producer LIVE stream will be hosted during E3, featuring Producer and Director Naoki Yoshida who will be joined by special guest Ryozo Tsujimoto, Producer of Monster Hunter: World, to further discuss the collaboration. The live stream is scheduled for Tuesday, June 12 beginning at 11:00 AM PDT.
For more information you can check out the special collaboration website. Which, at the moment, just hosts the trailer.
You can check it out below and pray that it'll bring back your FC members who left to go play Monster Hunter a few months back. The crossover is set to hit sometime this summer, likely around patch 4.35, if I had to guess.
Enjoyed this article? Share it!