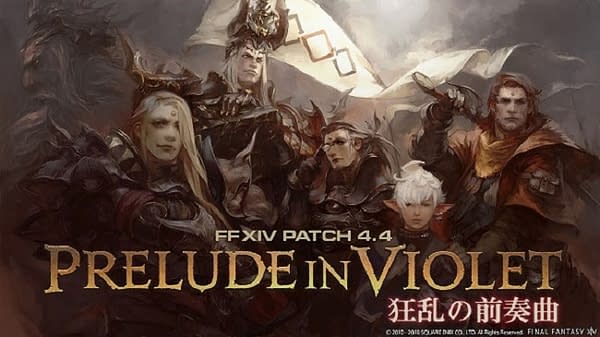 Square Enix has released the next major patch for its acclaimed MMO, Final Fantasy XIV Online. Today's patch releases game version 4.40 and is given the title Prelude in Violet. As is typical of a major numbered patch in FFXIV, patch 4.4 gives players new main scenario quests, two new dungeons, a new trial and extreme trial, as well as a new set of 8-person raids. Oh, and some more Hildibrand sidequests, crafting recipes, a new treasure hunting instance, as well as some quality of life and battle system updates.
Honestly, Patch 4.4 is absolutely massive.
As for the new main scenario quests, well, the official blurb on those reads:
 The latest update, title Prelude in Violet, sees the start of a new adventure for the Warriors of Light following the liberation of Garlean-controlled regions. What ultimately awaits adventurers between the encroaching Garlean Empire and the Eorzean Alliance…
So, make of that what you will.
Final Fantasy XIV Patch 4.4's full contents include:
New Main Scenario Quests
New Sidequests – The Four Lords and Even Further Hildibrand Adventures
New Dungeons – The Burn and Saint Mocianne's Arboretum (Hard)
New Trial – Hells' Kier (Suzaku)
New Raid – Omega: Alphascape
Gathering and Crafting Updates – New Recipes
Housing Updates – Addition of the Mannequin indoor furnishing
Expansion of The Lost Canals of Uznair – The Treasure Hunting instance
Battle System and PvP Updates, New Gold Saucer Content, Added Group Pose Functionality, and more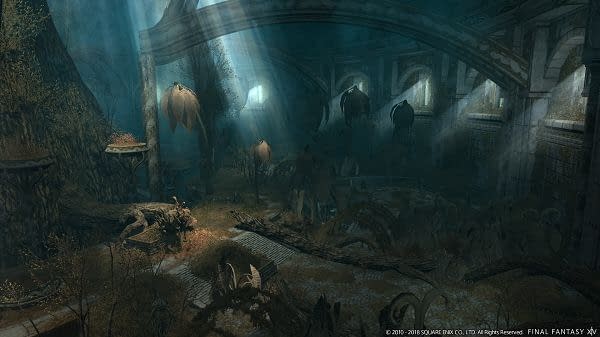 Additionally, Square Enix has updated the Ceremony of Eternal Bonding, which is the in-game marriage system. Players can now commemorate their relationship with anniversary ceremonies. Hope you like moogles, though, because they're the ones running the show.
More details on Patch 4.4 and the updates to the Ceremony of Eternal Bonding can be found in the official patch notes on the Lodestone.
Finally, the recently released Patch 4.4 trailer highlights much of the content included in the update. You can check it out below. Final Fantasy XIV is available on PS4 and PC.
Enjoyed this article? Share it!