Forza Horizon 4 Should Not Be as Fun as It Is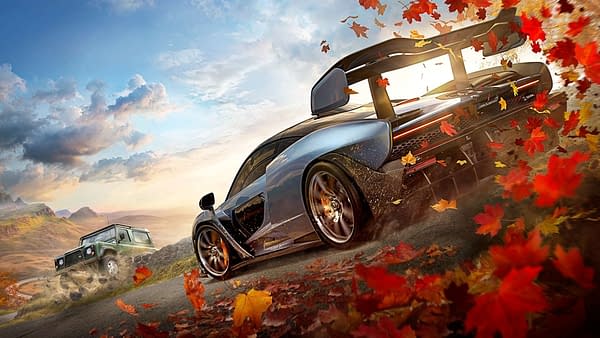 Playground Games' Forza Horizon 4 shouldn't actually be as fun as it is, and while a good deal of the enjoyment of Forza Horizon for me is the ability to wrack up points by wrecking the hell out of things, it shouldn't be anywhere near as satisfying. Typically, the wreckage points in Horizon make me feel a bit bad for wrecking a beautiful piece of virtual engineering.
However, the tracker in Horizon 4, combined with some updated physics, really does make it satisfying to crash a Viper SRT through a brick wall.
The updated weather conditions and drift tech really do help with making the cars feel grounded. And unlike Forza 7, the Horizon series has always been a little bit more arcade in terms of handling, but the difference hasn't ever been as apparent as it is playing Forza Horizon 4 against Forza Motorsport 7.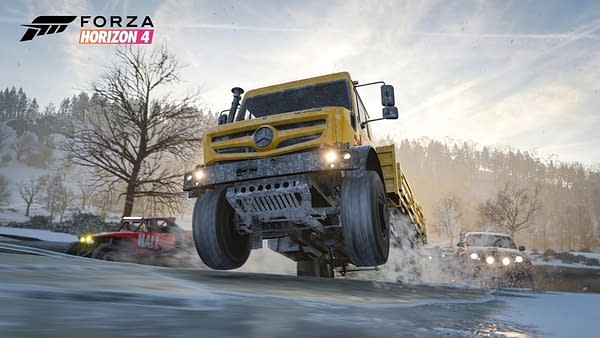 Honestly, getting me excited for a Forza game can be one of the most difficult tasks, but Playground games have managed it, because Horizon 4 feels like a sandbox. Like you're playing around with a bunch of matchbox cars in the backyard and so nothing really matters. Which is fantastic, because cars are nothing more than adult-sized toys that have some utility to them. So having a racing game feel like a toy, that's a dream come true.
Forza Horizon 4 is set to release on October 2nd, 2018 for Xbox One.