Funko SDCC Exclusives Wave 8- All The Disney You Can Handle
There has to be an end coming to all of these Funko SDCC exclusives, but for now it is not here. This wave is all about the Disney. This has been a big year for Funko and Disney, as they started making Pop's based on rides inside the parks, and launched their Disney Treasures Subscription box service in early spring. Their exclusives are a great offering for any Disney fan, from cartoons and films to the park rides themselves. Pop Winnie The Pooh Bouncing Tigger (flocked) Pop Chip and Dale Two Pack (flocked) Pop Moana Hei Hei Pop Mr. Toad's Wild Ride Mr. Toad (Limited to 1500)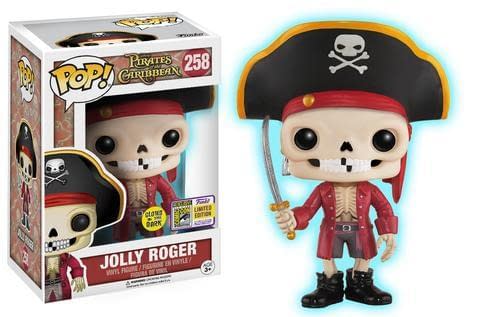 Pop Disneyland Resort Jolly Roger (Glow in the Dark, Limited to 1000) Pop Darkwing Duck Negatron (Glow in the Dark) Dorbz Ridez Aladdin and Apu with Magic Carpet
The Mr. Toad and Jolly Roger will be tough gets. Limited Pops are always tough, but because of the print runs these may be the toughest of any wave they have announced so far. Those are also probably not going to be among the shared exclusives either due to the limited quantity. Nice to see some flocked exclusives as well, I am a sucker for those. That Tigger is pretty adorable looking. I already have marked down a Hei Hei for my daughter as well, Moana is a favorite in our house and Hei Hei is a favorite of hers. Dorbz make an appearance here as well, the Ridez are always the way to go with these, I have never been a big collector of Dorbz other than that. I am glad they put the carpet in a flying motion however, and not just flat. that would have looked terrible.
I am starting to think we may not see any Pint Size Heroes exclusives, which is alright with me, because they are my addition right now and I don't want to have to chase them down. I may have just jinxed myself though. Look for most Funko exclusives to be shared with retailers. When the list is released, we will bring it to you.