Shaolin Cowboy Gets The Coolest Figure Imaginable From 3A
Shaolin Cowboy has a pretty awesome fanbase, and now they are being rewarded for that passion. 3A has a new 1/6th scale figure celebrating Geof Darrow and his crazy cowboy. Geof Darrow x ThreeA
THE SHAOLIN COWBOY

1/6th Scale Collectible Figure Series
Officially Licensed by Geof Darrow
Approximately 12inch tall

THE SHAOLIN COWBOY
Features:
● Officially Licensed by Geof Darrow
● Approximately 12inches Tall (30.48cm)
● 30 points of Articulation
● Finely Tailored Fabric Clothing including Faux Leather Arm Bracer, Kerchief, and Denim Pants
● Painted Weathered Detailing

Includes:
● 42page Shaolin Secret Manual with art by Geof Darrow!
● Chainsaws x2
● Bo Staff x1
● Sword with Sheath x1
● Colt 45 Pistol x1
● Belt with Holster x1
● Belt with Multi-tool x1
● Left Hand x3 (Fist, Relax, Weapon Holding)
● Right Hand x4 (Fist, Relax, Weapon Holding, Pistol Grip)
Just as awesome-looking as the book itself! I love the expression on his face so much, and the outfit looks incredible. Real fabric, when it is done right, has no equal on a figure like this.
This bad boy is fully articulated, and as you can see, can strike a ton of different poses, as well. 30 points of articulation is a perfect number; too much and the figure runs the risk of falling over in certain poses. A full arsenal of weapons to wreak havoc with is also included. Although, why anyone would pose this figure with anything other than the bo staff with chainsaws attached is crazy to me.
It is cool to see a character like this get such an awesome figure. It will run you $220, so you have to really enjoy this character and book to pull the trigger. But for fans, I can't imagine that will matter much. It looks like this one will be shipping sometime in Spring 2018, but you can preorder one right now if you are so inclined.
---
---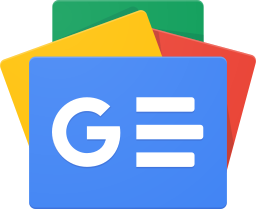 Stay up-to-date and support the site by following Bleeding Cool on Google News today!