Posted in: Games, Video Games | Tagged: entertainment, games, grand theft auto, grand theft auto 5, Rockstar, video games
---
Grand Theft Auto 5 is Now the Best Selling Entertainment Title Ever
Analysts are claiming that Rockstar's Grand Theft Auto 5 is the most profitable entertainment property ever. Grand Theft Auto 5 is unlike anything else out there. If you keep up with charts for video games, you will know, even four and half years since it's launch, it still floats around the top of charts week in and week out. There just isn't… well, any product of entertainment that sustains for that long. Perhaps that makes this latest news unsurprising.
According to analysts in a report via MarketWatch, Grand Theft Auto 5 is now the most profitable entertainment title ever, eclipsing any film, book or video game previously. They claim the game has now sold around 90 million copies and generated nearly $6 billion. Interestingly, the PlayStation 3 version of the game is the best selling, with around 32% of the sales, while PC, only accounts for around 2.1%. The game is a huge revenue improvement over other titles in the series, with the closest being Grand Theft Auto: San Andreas which sold around 27 million units. Add on top of that, the huge money potential that GTA Online brings, a market that allows players to continue to spend money in the game over time, it is not hard to see how it has exploded from a revenue point of view.
Seeing what happens with Grand Theft Auto 6 is going to be fascinating. GTA 5 seems like an untouchably popular title. Perhaps one of the biggest legs up 5 had was its multiplatform nature. It came right at the turn of the generation, allowing for the game to hop onto PlayStaion 3 and Xbox 360 as well as PlayStation 4 and Xbox One. I have a feeling the next generation will come before we see Grand Theft Auto 6, so it might not be able to count on that double-dip audience. At the same time though, it will be Grand Theft Auto 6. I don't expect it is going to flop.
---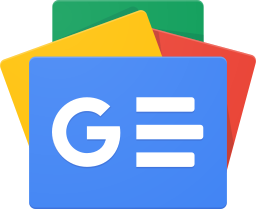 Stay up-to-date and support the site by following Bleeding Cool on Google News today!