"Hatsune Miku: Project Diva MegaMix" How To Play Video Shows Off New Songs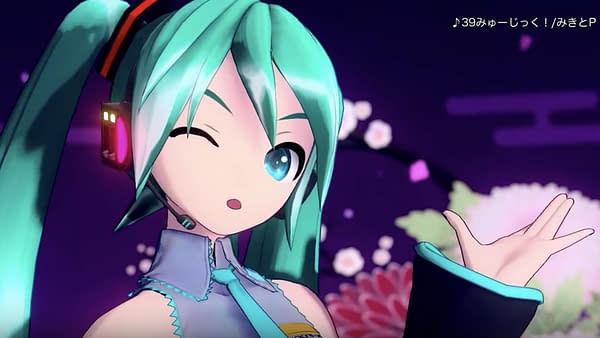 Sega debuted a new trailer for Hatsune Miku: Project Diva MegaMix for Switch.
This particular entry in the series looks like one of the most jam-packed parts of the Hatsune Miku franchise. The new trailer shows off both Arcade Mode and Mix Mode to give players a taste of what's to come for the music title. Arcade Mode is a familiar mode that plays like the other Project Diva titles, Mix Mode was created specifically for the Switch's Joy-Con controllers.
Sega also went and updated the game's official website with a massive 91-song list. It's not quite the entirety of what the new Hatsune Miku game will contain, as there will be 10 new songs, but it's enough to get any fan excited. You can check out the full list here if you're curious. Here's a quick tasting of some of the highlights:
"Ai Kotoba" by DECO*27
"Weekender Girl" by Hachioji-P
"Cat Food" by doriko
"shake it!" by emon (Tes.)
"Senbonzakura -F edition-" by Kurousa-P
"Black★Rock Shooter" by ryo
"PoPiPo" by Lamaze-P
Hatsune Miku: Project Diva MegaMix is scheduled to hit the Switch in 2020 in the west. Unfortunately we've still got to wait until next year to get our hands on it.