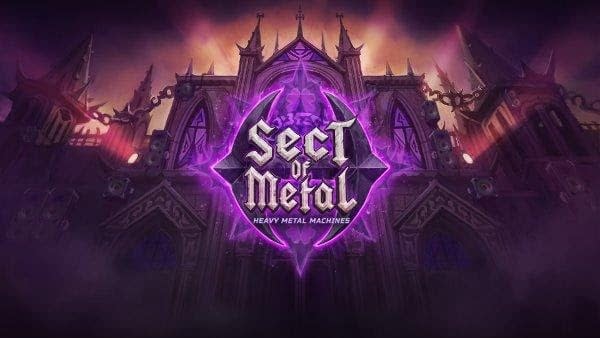 Hoplon's PC MOBA Heavy Metal Machines is getting a group of crazed religious fanatics called the Sect of Metal in the game's newest season. This season update expands the game's existing lore by bringing new insights into the machinations of the violent Sect of Metal religious order. It also drops 90 new items including new character skins for Rampage, Little Monster, and Killer J as members of the Sect.
All the new assets for Heavy Metal Machines have been heavily updated according to player feedback. So the game should look a bit nicer than before.
"We are also working on loads of new features based on the community's feedback", says Tatiana Moreira, Hoplon's Head of Marketing and Publishing. "The community was the first to know about the theme of the Season 3 and already know a little bit about Season 4. Their approval is very important for us."
Heavy Metal Machines came out of beta in September of last year, with the introduction of the Metal Pass progression systems and it's first Season, the gelid Road to Malmheim, which was followed by the Lovecraftian horrors of Into the Abyss, while today's Sect of Metal update marks the game's third season.
Heavy Metal Machines is available for free both on Steam or as a downloadable game client.
You can check out the Sect of Metal season trailer below.
Enjoyed this article? Share it!