Dark Horse and Mantic Games are offering up a special treat this holiday season. The long-awaited Hellboy board game is getting a special, limited edition holiday Hellboy miniature figure, available to order now on Mantic Games' website (and for purchase wherever Mantic Games pieces are stocked. Details are as follows:
Mantic Games is pleased to announce a special, limited edition miniature to accompany its upcoming Hellboy board game. Working once again with Dark Horse Comics and visionary creator Mike Mignola, Holiday Hellboy is a handmade, high quality resin gaming piece based around an iconic piece of festive artwork drawn by Mike Mignola.

This amazing celebratory piece will only be available to order now until the end of December from participating Mantic stockists and direct from Mantic Games at www.manticgames.com. After being designed by a digital sculptor, each Holiday Hellboy will be painstakingly handcrafted by our resin team here at Mantic HQ in Nottingham, UK.

Measuring approximately 7cm tall, Holiday Hellboy comes unpainted and requires assembly, but will most definitely make a fantastic festive-themed gift for any Hellboy fan. The set also comes with an exclusive B.P.R.D. Agent card for use in Hellboy: The Board Game.
Mantic CEO Ronnie Renton had this to say:
Following the huge success of the Hellboy: The Board Game Kickstarter earlier this year, we really wanted to celebrate with something cool and unique. When we came across this piece of amazing artwork, we just knew we had to get it sculpted and made. Making it available in superb quality resin will capture the wonderful quality of Mike Mignola's artwork perfectly.
In other words, they wanted to make a few extra bucks. Hey, it's what the holidays are all about, right Charlie Brown?
Hellboy: The Board Game is set for a 2019 release.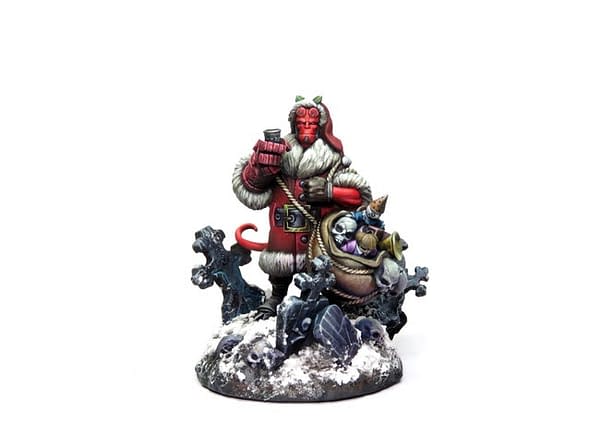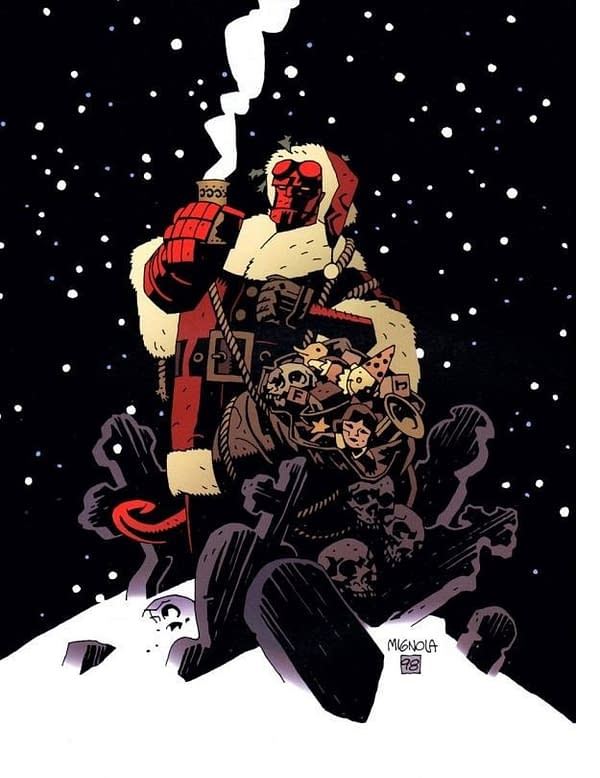 Enjoyed this article? Share it!