Here's When "Monster Hunter World's" New "Resident Evil 2" and "Horizon Zero Dawn" Events Go Live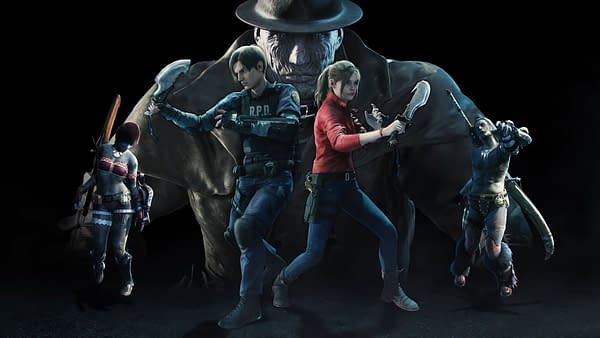 Monster Hunter World players have another fun surprise to look forward to. This time, special collaborations for the Iceborne expansion are coming, based on Resident Evil 2 and Horizon Zero Dawn.
Starting tomorrow, the Resident Evil 2 crossover will take place on PlayStation 4 and Xbox One. Meanwhile, the Horizon Zero Dawn collaboration (the second of its kind) will be headed to PlayStation 4 on November 21.
The Resident Evil 2 event will run from November 8 through December 6. Players will get new gestures, materials to craft full armor sets based on Leon Kennedy and Claire Redfield, as well as three Raccoon City-themed pendants for weapons. There's also the matter of defeating the Blackmail Vaal Hazak that releases spores. It needs Green and Red Herbs to heal the status effects it causes.
Iceborne's Horizon Zero Dawn mission brings a fun quest that has players fighting against a Zinogre. Materials players gain from this mission can help to craft Aloy's Stormslinger Prototype Light Bowgun. There's still more Horizon Zero Dawn content coming to Iceborne in December, too.
There's a lot of fun crossover potential in this version of Monster Hunter World. Are you planning on jumping into both events? Be sure to let us know if they live up to the hype and report back with whether everyone should try them out. Personally, I'm still waiting on another Sailor Moon event, because that would be awesome.