Hideo Kojima & "Death Stranding" PR Rep, Aki Saito, Cameo In "Control"
The famed Hideo Kojima, and a trusty Kojima Productions marketing and promotions employee named, Aki Saito have been discovered to make appearances in Remedy Entertainment's latest game, Control.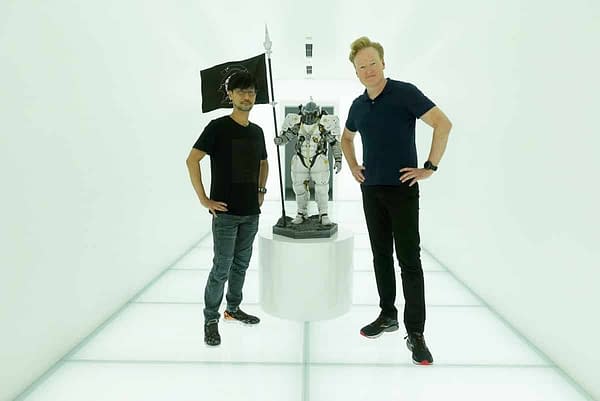 Kojima and Saito appear in one of Control's side missions titled, "Dr. Yoshimi Tokui's Guided Imagery Experience." Hideo Kojima voices the mission's titular Dr. Yoshimi Tokui, who speaks entirely in Japanese. Meanwhile, Saito acts as an unnamed interpreter character, translating everything said to the player by Dr. Tokui. The cameo was uncovered by a YouTube channel called Dragondarkpsn, mere hours after Control's global release.
To experience the side mission featuring Kojima and his pal's various vocal articulations, players need to pass the game's fourth chapter, "Old Boys" Club. From that point, they can head over to the Central Research sector, which contains a room called the Extrasensory Lab. Once there, look around the room for a sensory tank, which will have a collectible beside it. Pick up that collectible to begin accessing Kojima's aural cameo.
Any fan who stumbles onto his appearance might ask how the Death Stranding creator and director ended up in Control. The specifics of the cameo are unknown, but Kojima is publically friends with Control's creator and director, Sam Lake. Some fans are theorizing that Kojima recorded his lines during his last public visit to Remedy Entertainment, which occurred in January 2019. The occasion was marked by a photo with Kojima on Lake's Twitter account.
Control is currently available in stores for PS4, Xbox One, and PC. Death Stranding will be available on PlayStation 4 on November 8th.