This week, Xbox Wire released a new video for Inside Xbox Series X Optimized series, going over the upcoming Raw Fury title Call Of The Sea. Larry Hryb sits down to discuss optimizing the game for the consoles with Manuel Fernández, who is the co-founder and programmer for developer Out Of The Blue Games. You can check out the video below, and we also have a snippet of some of the questions he was asked from the video as well.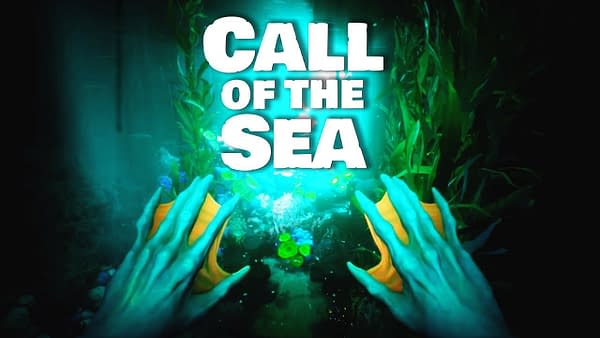 Q: Why did your development team choose to focus on 4K Resolution, 60FPS and DirectX Raytracing as enhancement areas for Call of the Sea?

A: We are focusing on delivering the most beautiful game possible. Although we have a stylized art style, we are giving it a next-gen look, full of visual effects and movement in the scene. With DirectX Raytracing, we will have the chance to make the island even more present, almost come to life. Players will have the opportunity to enjoy the island's stunning environments in beautiful 4K, allowing for a greater immersion and an overall better experience. The power of this new hardware allows us to not have to make compromises between frame rate and resolution. We can finally offer the best of the two worlds to Xbox Series X players!

Q: How do you expect fans of Call of the Sea will respond to playing it on Xbox Series X with these enhancements?

A: We hope fans are delighted by the visuals, spend more time in the game and enjoy exploring every corner of the island. These enhancements will also allow us to tune the environments, weather, and make the environments evolve as the story does. We consider the island a character in Call of the Sea and enhancing all the visual effects helps us convey the player's emotions in a fantastic way.

Q: What is it like developing on Xbox Series X?

A: We are still in the first stages of experimenting with the new hardware and we are exploring how far we can go. We are working in line with the advances in Unreal Engine, the engine in which we are developing the game, towards implementing them in the Xbox Series X version of the game. Both Microsoft and Epic Games are doing an excellent job of giving developers tools to make it as smooth as possible to develop on their platform.
Enjoyed this article? Share it!