"Isamaru, Hound of Konda" Deck Tech – "Magic: The Gathering"
Hello, loyal readers, and welcome to another Commander deck tech article. Today, we will be going over a slightly more peculiar option in the realm of Magic: The Gathering decks that have the capacity to go tall and outspeed opponents. This deck is capable of winning games quite early, with its average converted mana cost of 2.10 (which is probably around competitive Commander levels, to be frank!). The land base is not necessarily as oppressively-expensive as a normal competitive Commander deck, though the artifacts are by no means budget-friendly.
What's more, the commander of this deck is another 1-drop but unlike most commanders in that role in the format, it has absolutely no abilities whatsoever. I'm speaking, of course, about Isamaru, Hound of Konda.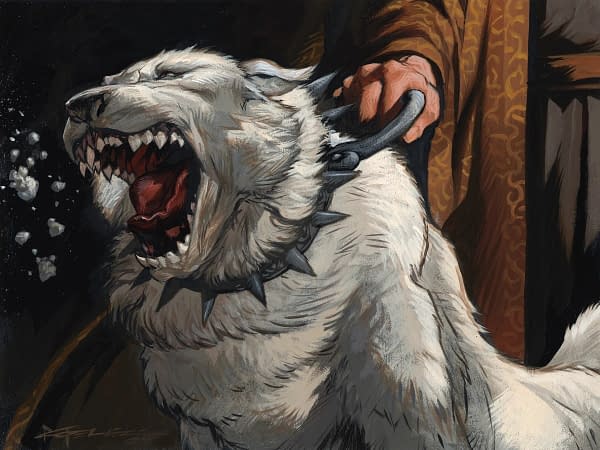 The decklist to be discussed in this article can be found here.
Without further ado, I'd like to stress the notable inclusions into this Equipment-based Isamaru build.
Notable Inclusions
Sigarda's Aid: This nifty one-mana enchantment solves a lot of the issues that pervade Equipment-based "Voltron" decks ("Voltron" being a colloquial term for any deck that revolves around making one creature huge and then attacking with it). Equipment costs are generally quite high, which can be a pain for any deck, but none so much as Voltron decks. Sigarda's Aid allows a player to circumvent that step and make a creature armed really quickly. Because the goal of this deck is to arm Isamaru to the teeth and then bite the opponents to victory, Sigarda's Aid is especially potent.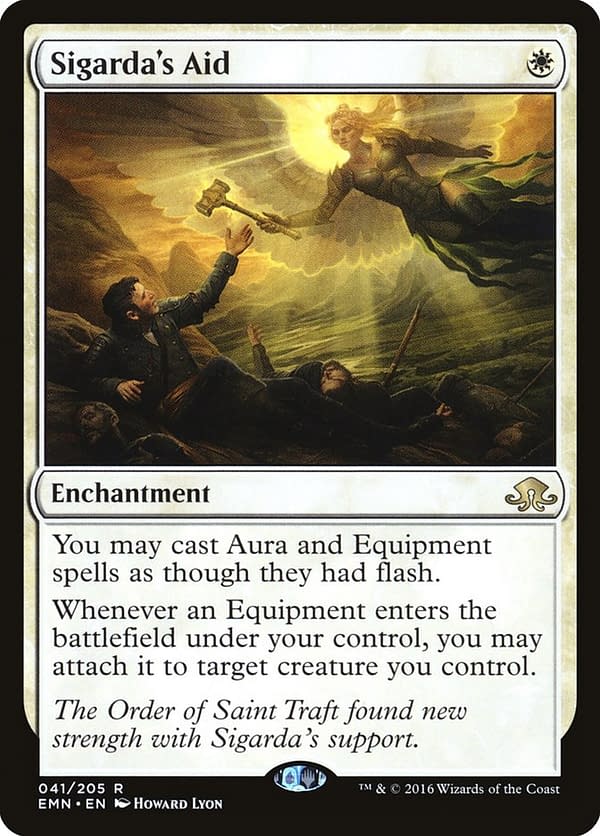 Grafted Exoskeleton: Isamaru can be one sick puppy. So with that in mind, why not make your opponents sick as well? Grafted Exoskeleton makes for a much simpler and faster end to games than one can imagine. Do recall that in Commander, only 10 damage with Infect will defeat a player, rather than the conventional 40 (or even the 21 Commander damage that Isamaru normally needs to deal). Therefore, if you have an opponent who is gaining a ton of life and Commander damage alone isn't cutting it, consider poison counters from Grafted Exoskeleton.
Lots and lots of Swords: This deck runs a ton of cards with the name including "Sword of" at the beginning. This is no coincidence, for most of these cards are excellent Equipment. The only two swords from the double-cycle currently in design progress that we are missing are Sword of Body and Mind, and Sword of Light and Shadow. These particular swords are not that helpful with our plans when compared to the other swords (or other Equipment, really!) in our arsenal. However, cards like Sword of Sinew and Steel, Sword of War and Peace, and the infamous Sword of Feast and Famine are all in here.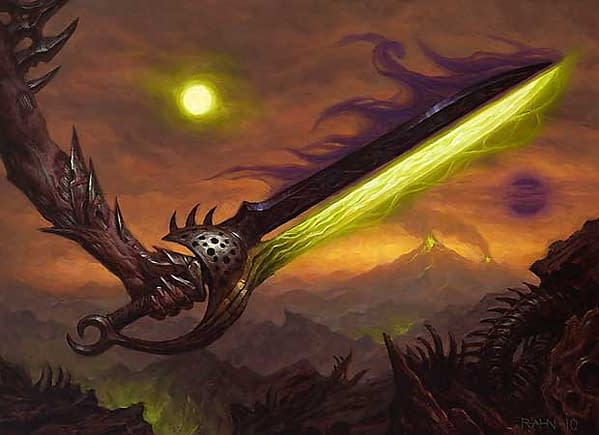 Evasive maneuvers: With all of the active aggression behind Isamaru's attacks, it's important that we actually get attacks through instead of being chump-blocked by tokens all day long, or similar scenarios taking place. As a result, we have to add cards that will help us with this problem. For this, we have Trailblazer's Boots, which gives our lovely doggo nonbasic landwalk, and Prowler's Helm, which makes our best boy unblockable except by Walls (note that this doesn't mean "creatures with defender" – just Walls!).
Reconnaissance: This card… I cannot get enough of this card. With the ability to do a plethora of disgusting combat tricks, Reconnaissance is a major card in the realm of our defenses for this deck. Remove Isamaru from combat – after he's already dealt damage! Go fetch the dog back if he's in a bind in combat, or just after you've dealt first strike damage (or the first half of a double strike assault). It's an ingenious card in design and function!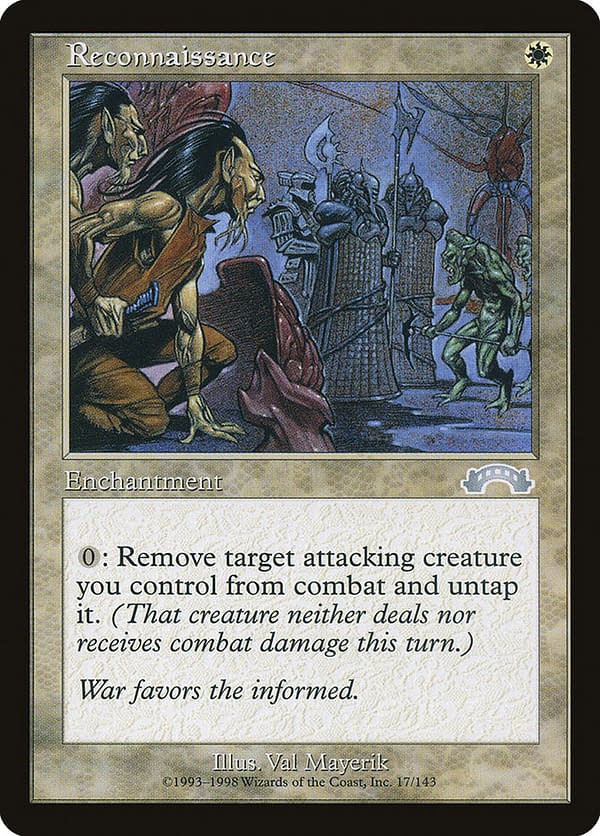 In Conclusion
To consider this deck as a top-tier competitive Commander deck is a bit hard; the fact of the matter is that white has always been seen as an underdog color in many competitive Magic: The Gathering Commander tournaments. However, if built correctly, Isamaru will likely outspeed opposing decks with relative ease.
What do you think? Does this deck work well for you? Is it too much of a one-trick pony? Let us know!