After the teaser trailer I was pretty convinced that Funko was going to give us a Spider Gwen POP! Vinyl with our Marvel Collector Corps Women of Power box. What we got…was a bit different.
[FULL SPOILERS FOR MARVEL COLLECTOR CORPS WOMEN OF POWER!]
Surprise! It's Squirrel Girl from The Unbeatable Squirrel Girl. I think this was a less predictable, more unique move on Funko's part. Besides, we got a Spider-Gwen t-shirt instead.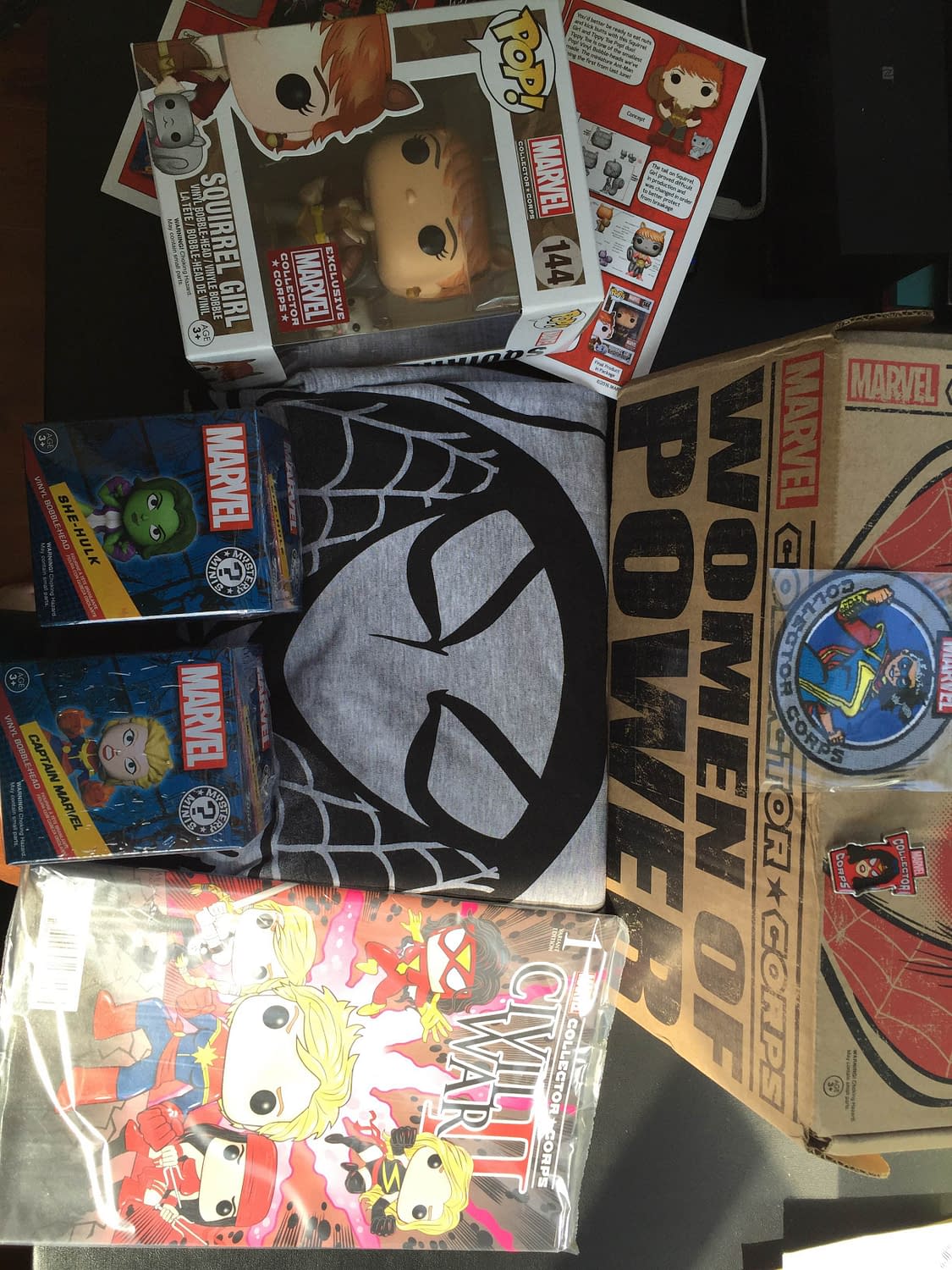 I don't know about you guys, but the pin and patch collection I'm developing is quite large thanks to the Funko subscription boxes, but I'm not quite sure what to do with them. I display all of the POP's and Mystery Minis, and at least I can wear the t-shirt.
The comic featured in this months box is Civil War II, with a cute POP style variant. The cover was designed by Funko's own Sean Wilkinson. Overall, I'm still satisfied with the contents. I still standby my viewpoint that Funko gives you a way better bang for your buck compared to other companies like Loot Crate. Don't believe me? Check out some full spoilers for Loot Crates upcoming box.
For more information on how to grab your own subscription to Marvel Collector Corps, visit their website.
Enjoyed this article? Share it!