Jigsaw Teased As The Next Dead By Daylight Killer
Would you like to play a game? That seems to be what the crew behind Dead By Daylight are asking fans as the latest teaser video for the game is pointing squarely at the killer Jigsaw from the Saw series as their next killer. Starbreeze Studios uploaded the video today showing off this image below as the primary thumbnail, along with a 20-second video featuring a ticking clock attached to a device and a manikin head nearby. It's pretty clear from the imagery who we're getting, the big question that people should be asking themselves is how.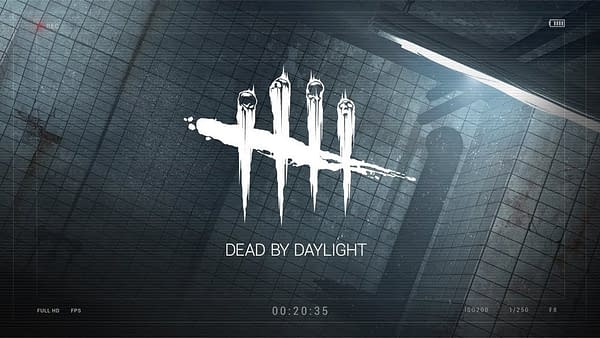 Even people who don't watch the Saw series know how the films work, in that Jigsaw puts people inside elaborate contraptions where their actions are ultimately their own undoing. So when you have a game where people like Freddy Krueger, Leatherface, and Michael Myers chase you around a level with a weapon, how exactly do you incorporate a figure that's mostly known to people as a puppet along with contraptions that should be attached to people? We're guessing whatever they decide, it won't make a lot of people happy. But hopefully, we'll know soon as they didn't put a date on it beyond 2018.