Posted in: Collectibles, Funko, Games | Tagged: blue, dinosaurs, funko, funko jurassic world, funko pop, funko pop dinosaurs, indoraptor, jurassic park, jurassic world, jurassic world: fallen kingdom, raptor, stygimoloch
---
Let's Take a Look at Jurassic World: Fallen Kingdom Dino Funko Pops!
Jurassic World: Fallen Kingdom is hitting theaters next month. After a wave of Pops celebrating the original Jurassic Park, Funko now has Pops from the new film hitting shelves. I made a decision when these were announced that I would only collect the dinosaurs, so I left Owen and Claire behind. Today we will be looking at the three new dinos stomping into our Funko collections!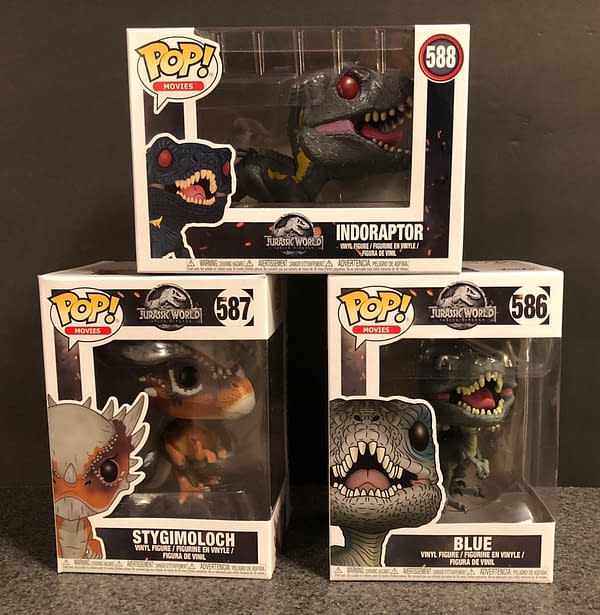 All three look really cool in the box. I love the Pop art on the front of each, great detail there. Like the T-Rex in the Jurassic Park wave, the Indoraptor is sideways in the box, and my collector brain hates it with a fiery passion. It throws off my displays and drives me completely bonkers. It looks cool, but I wish they had not done it.
The Pops themselves are a mixed bag. Jurassic World fans will be excited that these are such great sculpts. From the scales to the tails, there is an awful lot to love. One thing that I don't love however is the fact that they do not stand at all without the included plastic base. Blue stands ok, but even he fell over when touched. The Stygimoloch is the worst. His heavy head weighs down the front of his body to the point where it is impossible to get it to stay. Like I said though, pop them onto the stand are you are golden. Thankfully each comes with one.
Of the three, I am blown away by the Indoraptor. Between this and the Mattel version, I am pretty excited to see Jurassic World and find out more about this one. It looks ferocious, posed ready to strike and letting out a magnificent roar. The yellow stripes down its body and the way its arm is cocked just up the cool factor.
Without the stands these would be a disaster for loose collectors. But, they are in there so I feel comfortable saying that these are must buys. Dinosaur collectors, Jurassic World and Park collectors, Funko collectors. these are great for all. You can order some for yourself here.
---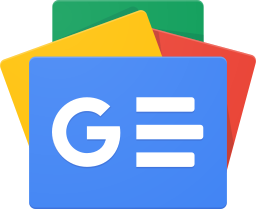 Stay up-to-date and support the site by following Bleeding Cool on Google News today!