Killing Floor 2's Summer Slideshow Details Emerge at #E3
Killing Floor 2 developer Tripwire took the stage at the PC Gaming Show at E3 this afternoon to detail their Summer Slideshow event. Dubbed Treacherous Skies, the event will add a new map Called Airship, and a new community map titled Endless Lockdown to the game. A new character named Mrs. Foster joins the game as well, along with a few new gameplay features. Check out the trailer down below:
That looks like a whole lot of mayhem and yes, fun. The circus freaks have such cool designs and any game that is going to give us a new weapon called a Boomstick is ok in my book. One new feature that will be incorporated into the game is the ability to upgrade any weapon in your arsenal so as to make it viable in later waves of enemies. A new prestige system will allow you to rest your perks after you hit level 25 for an exclusive weapons skin. The other two new weapons besides the Boomstick are a M99 sniper rifle for Sharpshooter and Static Strikers for Berserker.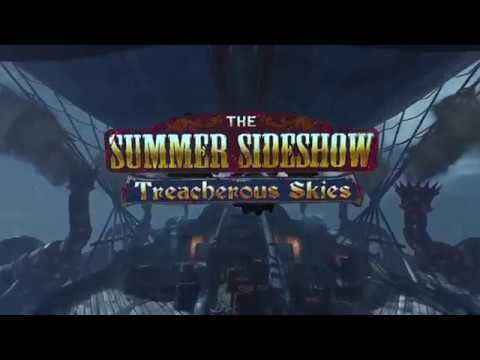 Also of note: this new map and updates go live tomorrow, June 12 so you won't have to wait long to ty it either.
Keep it locked here all week for all the big news coming out of E3!