Kingdom Hearts III's First Paid DLC 'ReMIND' is Coming Soon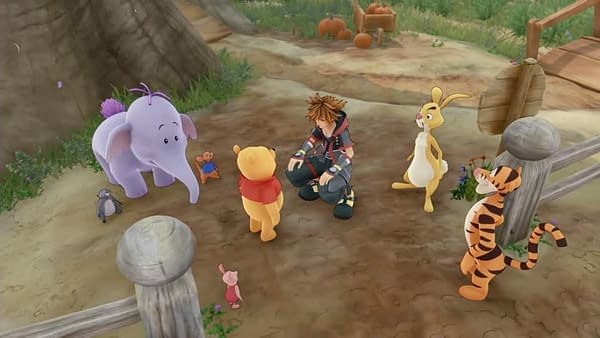 The next bit of DLC to come to Kingdom Hearts III will, essentially, be a "Final Mix" version of the game with extra episodes and bosses. The DLC, which will be a premium paid option, was announced at a Kingdom Hearts Orchestra performance in Tokyo earlier today. Called Kingdom Hearts 3 ReMIND, the DLC will be coming sometime in the near future.
From Polygon's report:
According to those who attended the concert, the DLC is highlighted by an additional scenario called ReMIND, and will also feature a secret episode, a secret boss, plus limited episodes and bosses. The DLC will also include an English language option for Kingdom Hearts 3's Japanese version.

Series director Tetsuya Nomura announced the DLC at the end of the concert. A launch date and pricing were not mentioned. Separately, a new Keyblade and form will be offered to players for free.
Kingdom Hearts III DLC has been talked about since the game launched with, frankly ridiculous success, back in January. While many fans wanted additional story expansions, so far, the only DLC we've got has been a free update to add a critical mode, and now a "Final Mix" version of the game. There's still hope for more story content in future DLC, but it might be a while before we hear about it.
Kingdom Hearts III is available now on PS4 and Xbox One.