Getting a Look at Logitech's Latest Gaming Keyboard at E3 2018
During our frequent runs between the South Hall and West Hall of E3, we got to have a little time with Logitech to see what they were up to. This time around we got a look at a brand-new mechanical gaming keyboard in the form of the G512. This is actually what you would call a simplified version of the G513, which we already reviewed.
The board has all of the hallmarks of the Logitech brand from the lighting to the button scheme to the ability to program if you need but also leaving out all the G-Keys in case that isn't your thing. The board will go for $100 in June.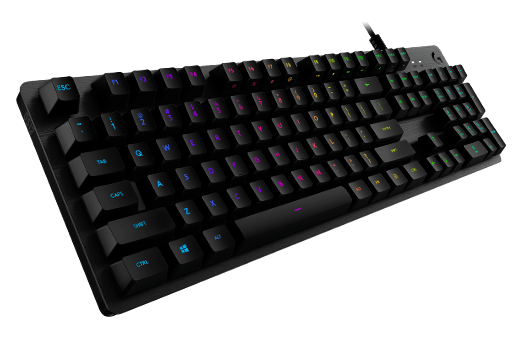 We were also told that the company will be releasing a new version of the Gaming Software that you currently use to program all your LogitechG gear as well as the coloring. Essentially, the program was designed to do something specific when it started, and the company has basically been attaching bells and whistles to it ever since. The new version, which we don't have an official release date for yet, will be a cleaner and more productive version that will give you much better access to everything you have hooked up and make it easier to program on the fly.