Madden NFL 21 Is headed To Google Stadia This Week
Electronic Arts and Google revealed today that Madden NFL 21 will officially be added to Stadia on January 28th. The EA Sports title will be added to the cloud-based system with all of the updates and additions made to the game so far on consoles, giving players the full experience of the game without needing to update anything. This release of Madden NFL 21 marks the first EA Sports release on Stadia, which will bring the full Madden experience to laptops, desktops, phones, tablets, and TV's. To mark the occasion, from January 28th-February 1st, Stadia Pro subscribers can play Madden for free, letting them have the experience of the game during the NFL Pro Bowl and gearing them up for The Super Bowl the following Sunday.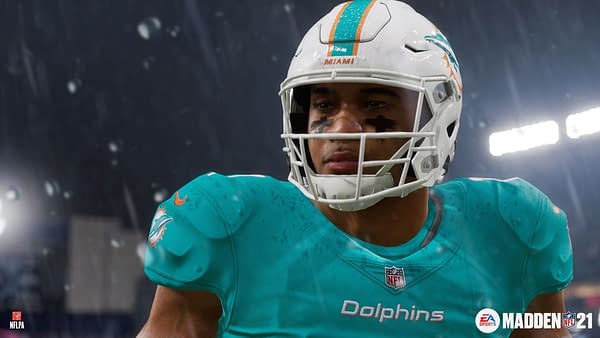 Be the face of a new generation poised for glory and prove your skeptics wrong in Face of the Franchise: Rise to Fame. Pull up for a brand-new season of fresh and fun Ultimate Team content and competitive team building. Earn MUT coins via Ultimate Team Challenges and finesse your depth chart via strategic decisions. Squad up and take down the competition in Madden's fastest co-op eliminator mode featuring 5-minute games, unique stadium and commentary, dynamic rules and icons of football culture.

Play through a full NFL career and leave your legacy as a player, coach or owner with single-player and multiplayer online-connected leagues. Compete with up to 32 teams in your quest for a Super Bowl Dynasty. Complete each season with a bid to the annual Pro Bowl and earn Seasonal Awards. Compete in head-to-head online and offline games (single and multi-player) or single player offline against the CPU. Customize your game settings including time of quarters, rules, stadiums, and uniforms.

Ball Carrier evasive moves are now all on the Right Stick, offering more control to link moves together pulling off highlight-reel combo moves. You can even swag your way to the endzone easier this year, with a single button press Celebration Run. Feel full control and responsiveness while performing specific pass rush moves. Choose the move you want via a directional stick input with full control to branch to a combo move at any time.