Dame Maggie Smith Lent Her Voice to Mobile Harry Potter Game 'Hogwarts Mystery'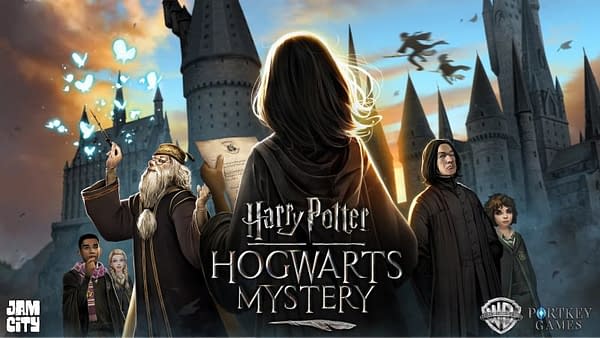 Several prominent actors from the Harry Potter films will provide voiceover work for Jam City's mobile game Harry Potter: Hogwarts Mystery. However, the three protagonists are not among them — which does make sense. The game isn't really about Harry, Ron, and Hermoine, after all. It's about you, a student attending Hogwarts before the Boy who Lived arrives on scene.
That said, Dame Maggie Smith and Michael Gambon have both lent their vocal talents to the game, so you will hear the familiar voices of Professors McGonagall and Dumbledore in the game, as well as several other of the fictional academy staff to help immerse you in the game world.
The full list of actors providing voice work for the game:
Dame Maggie Smith (Professor McGonagall)
Michael Gambon (Professor Dumbledore)
Warwick Davis (Professor Flitwick)
Sally Mortemore (Madam Irma Pince)
Gemma Jones (Madam Pomfrey)
Zoe Wanamaker (Madam Hooch)
In addition, the global launch date for Harry Potter: Hogwarts Mystery was confirmed for Wednesday, April 25th on iOS and Android.
"If I could attend Hogwarts as a student, I would be most excited to attend the potions class taught by Severus because it is the most exotic," said Dame Maggie Smith, voice of Professor McGonagall.
"Our goal with Harry Potter: Hogwarts Mystery is to make players really feel for the first time like they're attending Hogwarts," said Chris DeWolfe, co-founder and CEO of Jam City. "By including these iconic and incredibly talented actors in the game, we come one step closer to truly giving fans their own Hogwarts experience."
More interstingly, from an industry perspective, that several prominent English actors are doing voice-over work for a mobile game is yet another step in the ongoing process of integrating games and film into one larger entertainment industry. From Ellen Page and Willem Dafoe doing motion capture and voice acting for Beyond: Two Souls to David Tennant appearing in Call of Duty: WWII's Nazi Zombies, we're slowly seeing the trend of film actors in games grow to be a much larger crossover industry. Which will hopefully be a good thing for the state of voice acting in video games, but that remains to be seen.