Mario Tennis Aces Beta and Tournament Details Revealed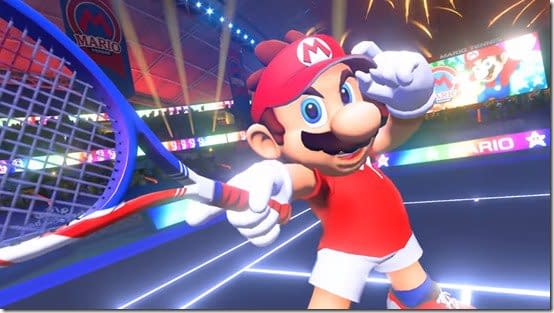 While there's still more than a month between now and the release of Mario Tennis Aces on the Switch, Nintendo fans are pretty eager to get their fingers on the game ahead of time. And while there isn't an official beta for the game, Nintendo has revealed the dates for an upcoming Tennis Aces tournament, which is being used almost exactly like an early access beta.
Players will be able to download the game and hit the courts on Friday, June 1st at 8 a.m. PDT, and the fun will end on Sunday, June 3rd at 4 p.m. PDT.
The point of this game period is to host an online, open bracket tournament which rewards players with five secret unlockable characters based on tourney performance. Those five characters will be in addition to the base roster of Mario, Peach, Bowser, and Yoshi.
Single-player, offline tournament modes will also be available during the pseudo beta period.
While this hybrid tournament turned beta is an interesting choice, (after all, why not just make it a proper beta?) it does seem fitting. After all, tennis is a game of tournaments, so naturally any proper beta for a tennis game needs to include some kind of competition.
Players who join in during the early access period will receive a free cosmetic of Mario's trademark overalls which can be used for a number of characters.
Mario Tennis Aces will release on June 22nd exclusively for the Nintendo Switch. It will indeed be part of the Nintendo Switch Online service when that launches this fall.