 Marvel are pushing out Daredevil, The Punisher, Jessica Jones and Deadpool merchandise for the grownups with a darker tinge than the usual Avengers, Spider-Man and Guardians of the Galaxy-fare, in the light of more adult-themed Netflix shows and the upcoming adult Deadpool movie. It's also notable that Deadpool has managed to escape the licensing embargo that certain other Fox movie-licenses have fallen foul of.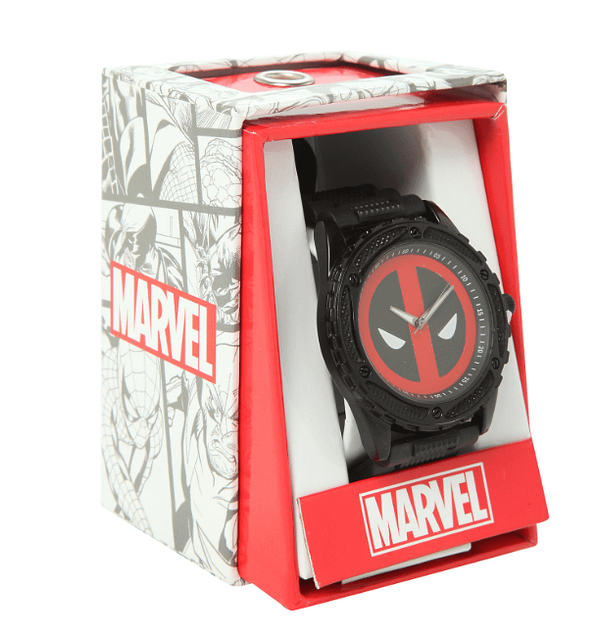 Utilizing new artwork that launched this past summer, the merchandise campaigns focus on images from the vast Marvel Publishing archive to embrace an edgier tone. The lines have begun rolling out in stores with larger launches planned for January 2016 targeting teens and adults. Activity will heat up later in 2016 with the debut of the second season of the critically acclaimed Netflix's "Marvel's Daredevil", which will include the first-ever live-action appearance of the Punisher on television. Marvel have lined up licenses with Diamond Select, Funko, Sideshow, Kotobukiya, NECA, Mad Engine, C-Life, Hybrid, Freeze, Fifth Sun, Silver Buffalo and Bioworld with Hasbro adding Marvel Legends collector figures and Hot Wheels adding collectible die-cast vehicles next year. But alongside these, in stores, Marvel will be pushing collected editions of the comic books. In January, Target will feature Funko displays for Daredevil, The Punisher and Deadpool collectible bobbleheads. In February, Hot Topic is launching an in-store and online Deadpool campaign including signage, a homepage takeover, and social media posts. Walmart, JCPenney, Spencer's, Party City, and Kohl's will also provide in-store and online support. Amazon will expand on its toy and apparel offerings for the characters and CafePress is launching a dedicated Jessica Jones shop offering unique merchandise for both men and women.
Enjoyed this article? Share it!