"MediEvil" Remake Demo Launches On PS4 Today
During Sony's State of Play event on Tuesday, the company announced a demo for the MediEvil remake that's available on the Playstation Store starting today!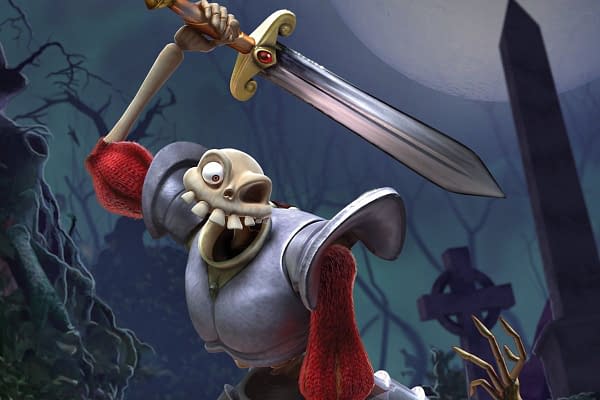 The demo, which is dubbed MediEvil- Short-Lived, launches today and will expire on October 7. It features a brief level from the game's opening act, allowing undecided players to test the skeletal waters. Those who do decide to play the demo will be rewarded with an item called "Dan's Helmet" when the full game launches. It supposedly slightly changes Sir Daniel's appearance and increases the game's difficulty. To claim the item for the full game, players simply need to find Dan's Helmet in the demo. The helmet can be found within the demo's first area, Sir Daniel's crypt.
MediEvil launches exclusively for PS4 on October 25!