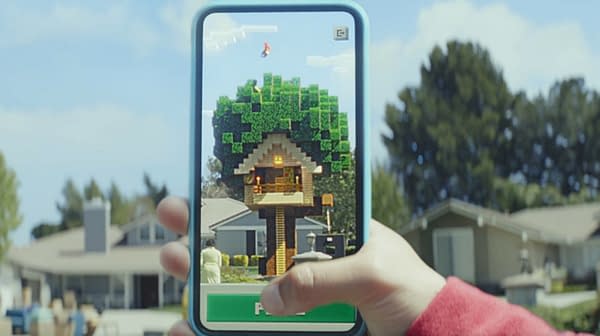 Minecraft fans, get ready to jump into Minecraft Earth! The hotly-anticipated mobile game is now available in early access for both iOS and Android users in the US.
The game was previously up for grabs across the UK, in Australia, Canada, Mexico, and Iceland. Now that it's finally made its way to the US, legions of Minecraft fans can get in on what's undoubtedly an exciting new way to play the game.
The game didn't simply release, however, without any fanfare. Microsoft is also holding special Mobs in the Park events where fans in cities like New York, Sydney, and London can see various different mobs near life-sized Minecraft mob statues.
The events will be going on from 10 AM to 7 PM across three weekends, and the statues can be found at Hudson Yards in New York, The Queen's Walk in London, and Campbell's Cove in Sydney.
Now that Minecraft Earth is finally here, it looks like it's going to be fun to play out in the real world. Minecraft Earth is a free-to-play spinoff that's centered around crafting and exploration. If you had a blast with Minecraft, you should find plenty to love here.
Are you excited to get your hands on the mobile adventure now that it's here? Let us know in the comments below!
Enjoyed this article? Share it!