Missed Out on Kingdom Hearts III's Pre-Order Keyblades? They're Coming Back as DLC
If you missed out on the pre-order exclusive keyblades from Kingdom Hearts III, you've got a new chance to pick them up thanks to the game's new DLC offerings. Fans can now purchase the Phantom Green and Dawn Till Dusk keyblades a la carte.
Phantom Green was the Xbox exclusive pre-order Keyblade and looks like a green variant of the Star Seeker keyblade. When used on enemies, the Xbox logo will splatter across the screen. With the Phantom Green keyblade Sora can cast the highest tier of thunder spell "Thundaza."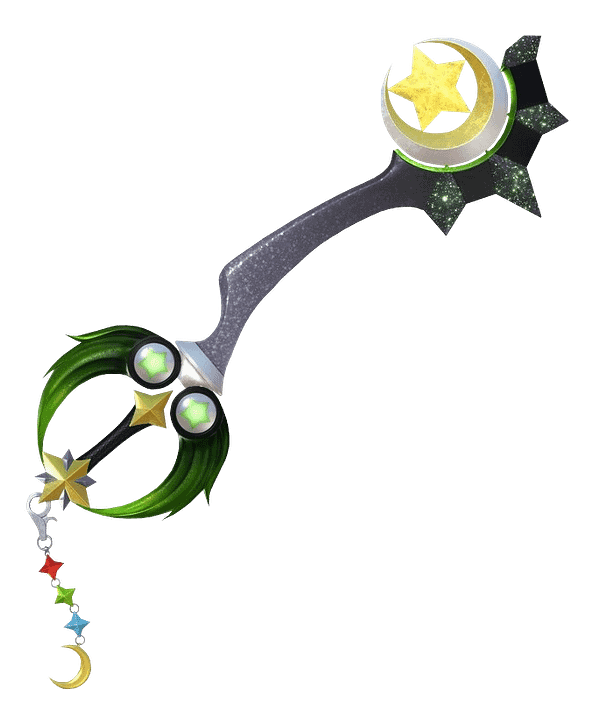 Dawn Till Dusk is the Amazon exclusive pre-order keyblade and was based on Sora's iconic Kingdom Key keyblade. It is the only keyblade that you can buy for either the PS4 or Xbox One. With Dusk Till Dawn, players can cast the final tier fire spell, "Firaza."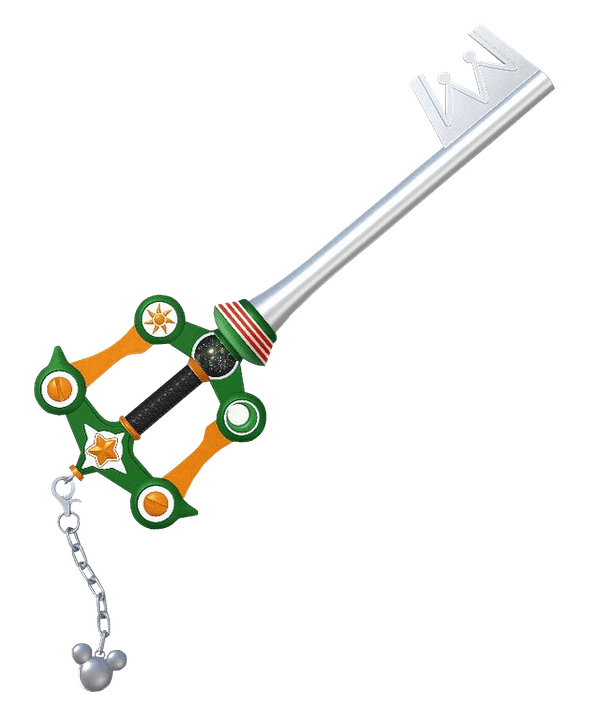 The PlayStation exclusive keyblade, Midnight Blue, is not available for purchase so that's still going to be a pre-order exclusive unless Square Enix releases it at a later date.
None of these keyblades have a unique transformation form, they do let you use the Second Form abilities of Kingdom Key along with a unique magic spell.
Each keyblade is retailing for $2.99 USD on the PlayStation and Microsoft Stores.
Kingdom Hearts III is available now on Xbox One and PS4.