New Brawl Decks Pull No Punches – "Magic: The Gathering"
When Magic: The Gathering releases their 82nd expansion set, Throne of Eldraine, on October 4th, 2019, they will have created an immense world filled with legendary stories and rightfully legendary creatures. Additionally, the set will officially feature support for Brawl, their newest officially-sanctioned format.
However, Brawl has been hit-or-miss for the majority of players I've spoken to about the matter, with most players responding rather negatively about its support. When Wizards of the Coast came out with their Dominaria expansion set, they revealed their initial plans of bringing Brawl into their gallery of formats, but many players played it for a very short while before sloughing it off to play either Standard, which boasts the same list of cards that Brawl's format consists of, or Commander, which uses similar mechanics to Brawl but is more immersive when it comes to the cards therein (since Commander is an Eternal format).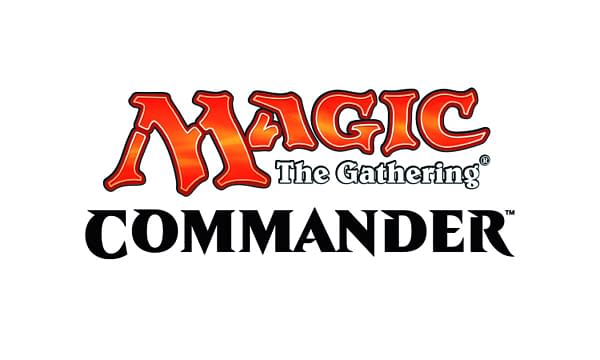 So, with this in mind, Wizards of the Coast has decided to make four Brawl decks which will release alongside the tabletop release of Throne of Eldraine. These decks will have cards which are not usable in Standard, while still legal in that format (Standard doesn't use a Commander, so cards like Command Tower and Arcane Signet don't work in the format. They're effectively not usable in Standard for this reason). However, they will be usable – and certainly used – in Brawl, so naturally, there's a market for them in Commander.
Wizards of the Coast also made a point to introduce Brawl into Magic: the Gathering: Arena, their software interface for Magic. The interface went about this by holding the Eldraine Courtside Brawl, an event that showcased the new decks altogether and pit them against each other.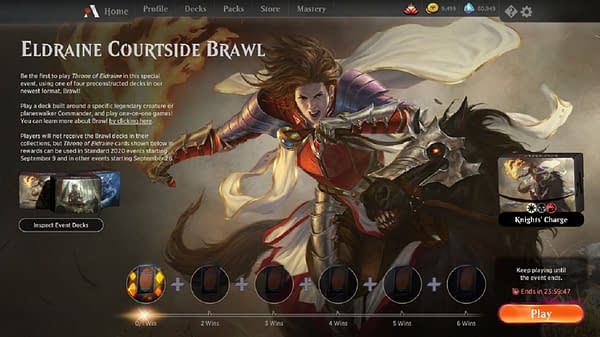 This event was met with a good degree of positive reception. It wasn't Commander for a lot of die-hard fans of that format, but for those who play Arena, it was worth the while of these players as a satisfactory stand-in (plus they got some new cards for their collection in the process).
Today, I want to make a point that these decks are coming out very soon, and are due to be given a profound amount of printings because of the demand for the decks, or at least the cards therein. Additionally, I'm going to be doing a deck tech each Thursday and Tuesday starting next week to showcase the commanders within the Brawl decks. On top of that, I'll be doing a deck tech for Kenrith, the Returned King, the Buy-A-Box promo, this Thursday, so keep your eyes peeled.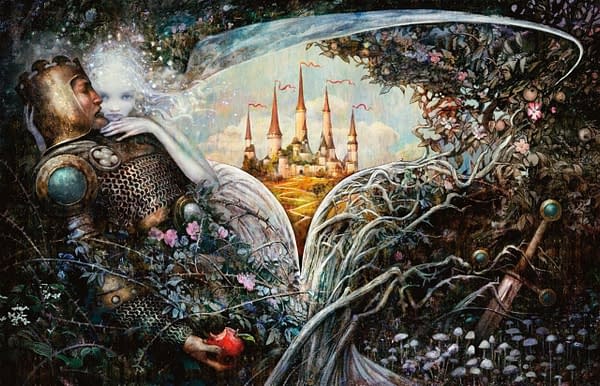 Throne of Eldraine releases on Magic: the Gathering: Arena on September 26th, and releases for the tabletop on October 4th. Prerelease events begin on September 27th and conclude on the 29th.