New "P.T." Camera Hack Confirms You Played As Norman Reedus
It's so odd, every time we think we've learned all we can from P.T., someone finds something new to show us and we're fascinated again. The playable demo that was to be the introduction to Silent Hills before the project was killed by Konami has fascinated people ever since it was released. It's a brief look into what may have been, provided the company and Hideo Kojima were on the same page at the time. But the demo is only a fraction of what many assume was a major step for the franchise, and each time someone takes it apart, we find a new layer we didn't expect.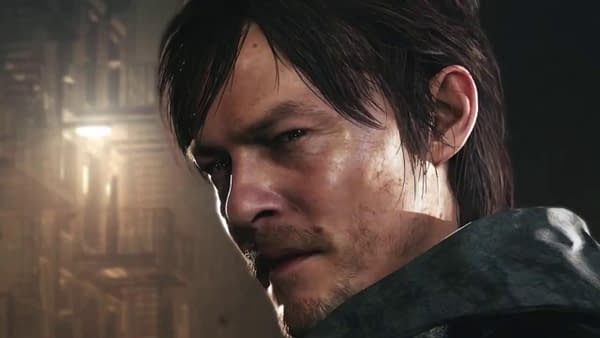 The latest layer to this onion is the fact that while the game is in first-person mode, you were apparently playing as Norman Reedus the entire time. Below is a Twitter post where Lance McDonald did a bit of camera hacking on P.T. and removed the flashlight glare you get in the bathroom. Sure enough, once you can see yourself in the mirror, it's clear that the character model the camera is situated in is that of Reedus.
He doesn't really emote, which makes sense, he's not supposed to, The demo has no cutscenes in which you are thrown into third-person mode and see the avatar. But it is cool that Kojima and company used the scan of Reedus beyond just the video at the end of the demo and incorporated it into the demo. Can't wait to see what new things we find out about this demo six months from now.