Posted in: Games, Krafton, Mobile Games, New State Mobile | Tagged: Krafton Inc., New State Mobile
---
New State Mobile Is Reinventing Bounty Royale For Next Update
Krafton has a new update on the way for New State Mobile as they have announced they are reinventing the Bounty Royale mode.
---
Krafton Inc. has released new details for the next update coming to New State Mobile, as they are looking to reinvent the way their Bounty Royale mode works. This time around, they're going to increase the player count for who can participate, as well as set up new missions such as collecting map items to put together, as well as putting no death limits but more of a penalty on how many times you die. You can read more about it below along with details on a map refresh and more.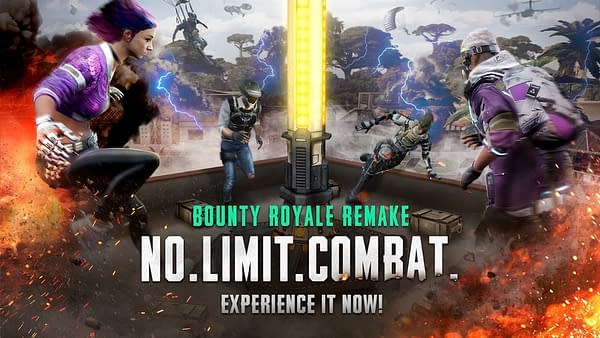 "Bounty Royale first appeared in August 2022 as a limited-time option for the "AKINTA" map inside NEW STATE Labs. The newly remade Bounty Royale supports up to 32 human players in squads, with no AI-controlled bots on the map to worry about. Players earn points for their team by collecting data from devices scattered around the map, or by completing missions. There's no limit to the number of times a player can re-deploy after they die, but each death costs the team a portion of their precious points pool. Squads that fail to collect a set amount of data for each phase are eliminated, and the squad that survives until the end wins."
"Before a match begins players can choose from an assortment of preset weapons and equipment loadouts. The specific gear that's available is tied to the player's mode-specific Bounty Royale tier. For instance, players in higher tiers can choose from a narrower range of equipment, but they can gain more rewards. The Bounty Royale can be played for 8 hours every day from 8 a.m. to 4 p.m. New State Mobile's latest update also allows players to enjoy higher quality graphics on high-performance smartphones and tablets. Before the patch, setting the frame rate to 90FPS limited players to only the "Light" graphics option. Now, those armed with the latest hardware can expect to find more options than that in the graphics settings menu."
"A new Light Machine Gun (LMG), the "MG5", has also been added. The MG5, which can be found on all New State Mobile maps, uses 7.62mm ammunition and offers plenty of firepower to complement its massive magazine. The magazine capacity increases even more with the extended mag customization bumping clip size from 50 rounds to 100 rounds (at the cost of reload speed). In a separate weapon update, the 5.56mm Barrel customization for the Designated Marksman Rifle (DMR) "SLR" has been changed to "Incendiary Rounds." Enemies hit by an incendiary round suffer burn damage for 6 seconds and their aiming is limited. The protagonist of the newly released Survivor Pass Vol.19 is the GLC faction's "Blocker." Leveling up a pass all the way unlocks Blocker's character skin for free. Separately, upgrading to a Legacy Pass allows users to repurchase the "Imperial Guard Set."
---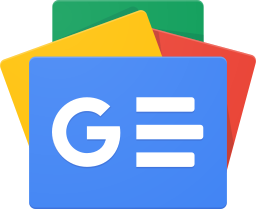 Stay up-to-date and support the site by following Bleeding Cool on Google News today!