Posted in: Collectibles, Games, Mattel | Tagged: dinosaurs, jurassic park, jurassic world, jurassic world: fallen kingdom, mattel, mosasaurus, New York Toy Fair, stegosaurus, t rex, toy fair, toy fair 2018
---
New York Toy Fair- Jurassic World Toys From Mattel Revealed
New York Toy Fair begins this morning, but the reveals started early. Mattel has debuted quite a bit of their upcoming line in support of the film Jurassic World: Fallen Kingdom. Vehicles, humans, and of course Dinosaurs. I have really been looking forward to getting a look at them, and they look really great.
Dinos of all shapes and sizes (and colors) are going to be available, and they all look like they have plenty of articulation as well. All eras of Jurassic Park are represented here, I see some dinos from every film. Granted, most of them are in every film, but not featured prominently. A stegosaurus must join my toy collection shelves. These will range in price from $3.49 to $14.99 a piece
Human characters and the vehicles they ride in Jurassic World will be available as well. The human figures are 3.75 inch figures, and look to have more articulation than you would think. They also come with plenty of accessories, some with even more mini-dinos. No classic vehicles to be seen yet, but the gyro-sphere from these new films and the armored tank vehicle are here. The cutest product revealed Hatch and Play Dinosaurs. They will run $14.99 and are ridiculously cute. Those will be great for kids, my daughter saw the picture and begged me to take her to the store to find them. So there you go.
The two coolest figures are the Mosasaurus with the realistic-feeling skin, and the anatomy kit T-Rex. The Mosasaurus features a great sculpt and just looks like a menacing piece for collections. As far as the anatomy T-Rex- how cool is that thing? pieces of the T-Rex are removable to reveal all of the gross and cool guts underneath. This takes the old "battle-damage" pieces form the old figures from back in the day to a whole new level.
All of these and more will be on display this weekend at Toy Fair. Stay tuned this whole weekend for tons of Toy Fair coverage.
---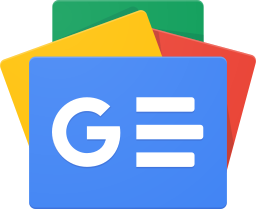 Stay up-to-date and support the site by following Bleeding Cool on Google News today!