Nexon's "Spiritwish" Receieves A Brand New Content Update
Nexon has finally released a brand new update into Spiritwish, the first major content update since the game was launched. You can download the update totally free via App Store and Google Play, as you play as Three Gods vying for control of the ancient relics and to protect the land of Kaleva against looming evil. We have the details of the update for you here. Good luck to you all in the game with all the added bosses and quests!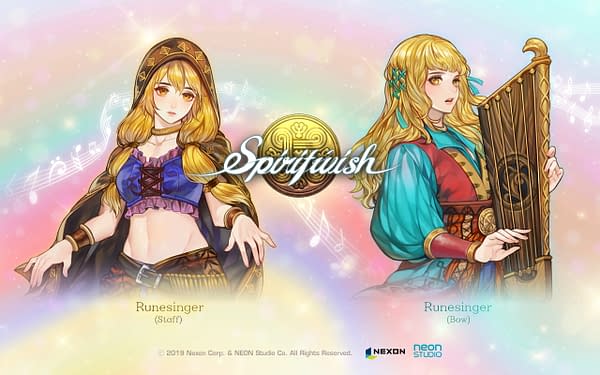 · Fierce Guild Boss – Players and fellow Guild Members can work together in teams of up to 50 per Summoning Altar to take down new Guild Bosses for Masterpiece and Legendary++ rewards. Summoning Altars can be purchased with Gold from the Guild Shop

· Daunting Characters – Three new heroes are now available to enlist in battle, including the Staff-equipped Runesinger and Bow-wielding Runesinger for ranged attacks, and the melee-swinging Striker

· New World Boss – The Demonic Hot Springs 3F Area now offers the "Ruto" World Boss for players to challenge and earn Legendary Ruto Rings and Ruto Necklaces from Ruto Boxes

· Recruitment Quests – Players can now embark on Fighter, Archer and Cleric Recruitment Quests to earn character cards and learn more about the heroes in Spiritwish.