A fun little thing happened from Nintendo that they tried to slip under the radar last week, but thankfully Digital Trends caught wind of, as the company filed for a new patent that could change what they do with the Nintendo Switch, or perhaps the next console they produce. The patent was published on April 12th and shows a game console with "a plurality of information processing apparatuses that are capable of communicating with each other." In other words, dual touch screens designed with the purpose of moving an object from one screen to the other just bu using your finger.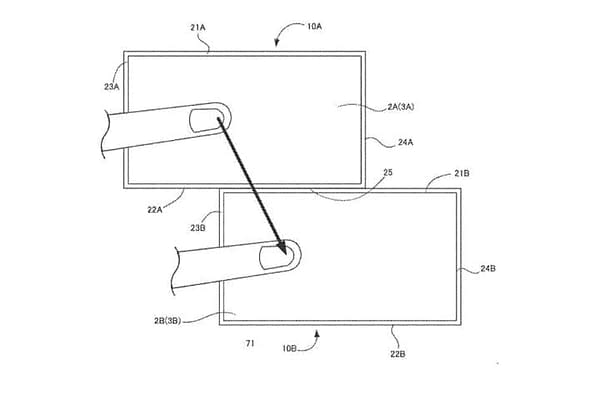 Immediately, what probably comes to mind are the 2DS and 3DS models, as both handhelds use touch screens already. But considering the design is meant to be seamless and has nothing in the way of either screen, it would suggest that this is either a design for something to be added tot he Nintendo Switch, or this is a totally new design for a handheld system using the same premise as the previous models but incorporating a new feature. Either way, this is kind of an awesome design that we would love to see in practical use if Nintendo gets the approval.
Enjoyed this article? Share it!