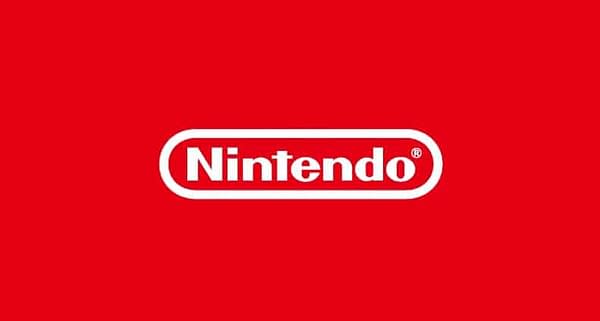 Nintendo had a record second quarter, with some pretty impressive six months results coming in as well. And it is all down to how well the Nintendo Switch has done since launch back in early March. Nintendo's second quarter ended on September 30, 2017 which means that sales for Super Mario Odyssey were not included in the quarterly results. The company's total sales reached 374.0 billion yen (of which overseas sales were 272.3 billion yen or 72.8% of the total
sales). The net sales came in at 173.4% increase over last year, which is pretty damn phenomenal. Operating profit came to 39.9 billion yen, ordinary profit was 69.5 billion yen, and profit attributable to owners of parent reached 51.5 billion yen.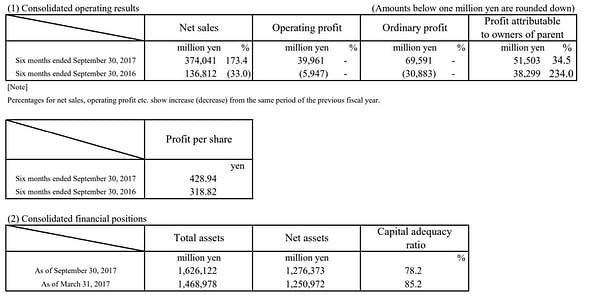 However, other Nintendo first party titles for the Switch sold exceptionally well. Splatoon 2 released in July and had some pretty decent success both in Japan and overseas with 3.61 million units sold globally. Mario Kart 8 Delux and ARMS also sold well after their releases.
During the six month period, the total sales volume for the Nintendo Switch was 4.89 million hardware units and 22.02 million software units sold, which is pretty damn good for a console that couldn't stay on shelves because of a lack of supply. Sales of the 3DS handheld family also saw an increase with the global release of the new Nintendo 2DS XL which sold 2.86 million units for a 5% increase over last year. Both Fire Emblem Echoes: Shadows of Valentia and Metroid: Samus Returns held firm sales, but the total software sales were at 13.82 million units, which was a 28% decrease over last year.
As for their end of year forecast, Nintendo is pretty positive with Nintendo Switch releases for Super Mario Odyssey in October and Xenoblade Chronicles 2 in December, along with software from third-party developers which should bring some major titles to the console, further boosting console sales. For the 3DS, the company will also be launching new colors and special designs for the 2DS XL along with releases of Pokémon Ultra Sun and Pokémon Ultra Moon in November. They expect to bring home 960 billion yen for a  96.3% increase over last year. It's a modest forecast considering their current numbers, so I wouldn't be surprised to find them well over target by the end of March.
Enjoyed this article? Share it!