The Nintendo Switch continues to do very well for itself, despite the global coronavirus pandemic. In fact, it appears the pandemic has helped to boost the handheld console's sales, as the Switch has now sold 55.77 million units worldwide as of March 31, 2020, according to Nintendo's latest earnings release.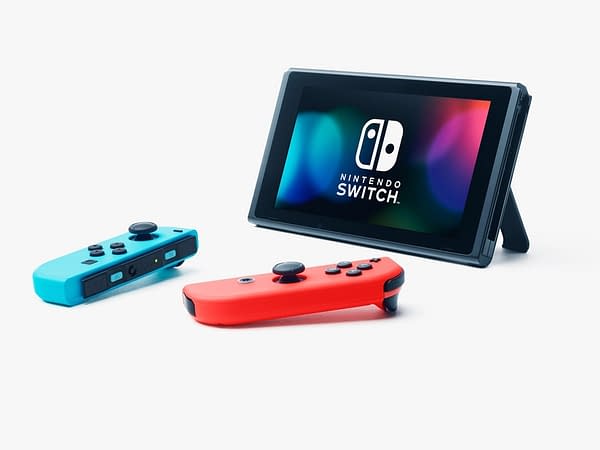 There was a total of 3.29 million Switch hardware units and 45.62 million software units sold during the past three months, ending in March 31. Nintendo shared a list of the 10 best-selling first-party titles, which you may be surprised to see Animal Crossing: New Horizons so low on the list in, but since these are sales-to-date, we can always expect them to get higher. To date, over 356.27 million Switch games have been sold worldwide.
Mario Kart 8 Deluxe – 24.77 million
Super Smash Bros. Ultimate – 18.84 million
The Legend of Zelda: Breath of the Wild – 17.41 million
Super Mario Odyssey – 17.41 million
Pokémon Sword / Pokemon Shield – 17.37 million
Pokémon: Let's Go, Pikachu! / Pokémon: Let's Go, Eevee! – 11.97 million
Animal Crossing: New Horizons – 11.77 million (first 11 days) / 13.41 million (first six weeks)
Splatoon 2 – 10.13 million
Super Mario Party – 10.10 million
New Super Mario Bros. U Deluxe – 6.60 million
The latest Switch unit numbers have ended up surpassing what Nintendo had previously forecasted. Nintendo had an estimated 19.5 million Switch units sold between April 2019 and March 2020. For April 2020 through March 2021, Nintendo projects it will sell 19 million Switch units.
As the pandemic has been raging on, we've seen shortages of Switch units, which had prompted Nintendo to start ramping up production so that additional people could buy their own. With people spending more time at home than usual due to social distancing and self-isolation, the Switch has been something of a crutch for many users, with Animal Crossing: New Horizons acting as something of a replacement for social interaction for many. And it's easy to see why – it's addictive.
These are impressive numbers for the Switch, and it's likely we'll keep seeing them rise. The Switch has nowhere to go but up from here, apparently.
Enjoyed this article? Share it!