Nintendo Talks Mario's Nipples and Whether Toad's Mushroom is His Head or a Hat in Video
Nintendo has come out and answered some important questions regarding two big topics in the Mario lore concerning Mario's nipples and belly button, as well as Toad's head.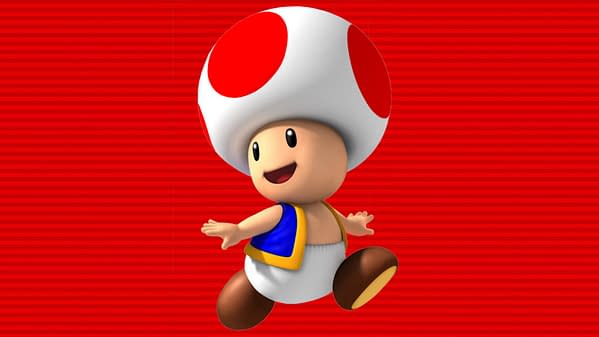 The 'canon' of Mario is pretty weird. There are things we know and accept about the mushroom kingdom, but ce, tainly some oddities that need answers. Does Yoshi die everytime Mario throws him into a hole? Where do the eggs come from in a Birdo? Why do the Super Mario World gumbas look different? Of course, there is the age-old debate over whether Toad's mushroom is a part of his head or is a hat?
Well, we now have official word on that specifically. In a rather cute video, Super Mario Odyssey producer Yoshiaki Koizumi took some burning questions about the game, although most weren't what you'd expect. Topics of discussion are Mario's nipples and belly button, the Toad head situation and the love triangle between Mario, Peach and Pauline. There are more standard, "sensible" questions about the design of the game, but that just isn't why we are here.
So there you have it. It's Toad's head, or at least made out of some kind of biological material. There are some important questions that this brings up about the anatomy of a Toad and how their bodies function but that is for another day. It's good to just have a base level understanding now. It really was great for Nintendo to come and clear this all up so we can move forward in this debate and ask things like… is it detachable?