One Shell Straight To Hell Announced For Release On Steam
A new demon-hunting, dungeon-crawling indie game has been announced for release on Steam. Called One Shell Straight To Hell, its story follows the exploits of the exorcist called Padre Alexander and his mission to purge his world of the ultimate evil… By any means necessary.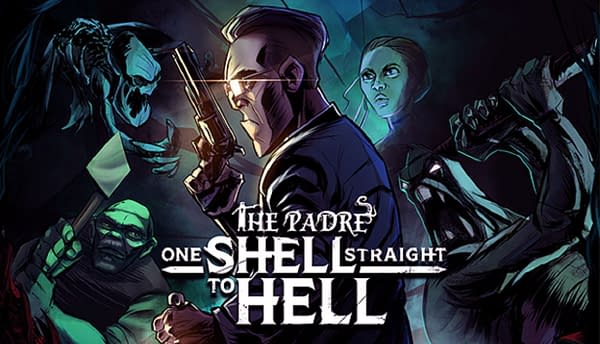 In One Shell Straight To Hell, you play as "The Padre," an exorcist with a full arsenal of guns and one helluva hatred for demons and the undead. As you go through the various rooms of the manor the game is set in, The Padre will be barraged by enemies, each room more perilous than the last. Can you outlast the infestation of darkness that has enshrouded this place?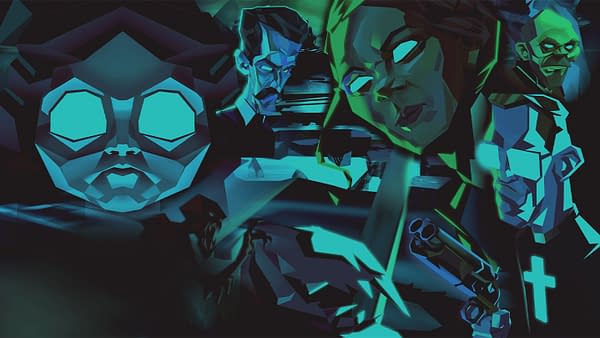 The game, co-produced by the production companies of Feardemic and by Shotgun With Glitters, has released a trailer, viewable below. One Shell Straight To Hell will release sometime this year. We think that if you like shoot-em-up dungeon crawlers, games with a righteous twinge to their aesthetic and message, and heavy artillery in normally unexpected hands, you'll really appreciate this game. You can add it to your Steam wishlist by clicking here. The release date is some time in 2020, so keep that in mind.
The key features for this game include:
A refreshing blend of gaming styles: dungeon-crawling shooter meets tower defense with strong rogue-lite replay-ability – it's all about fast-paced action and challenging combinations of weaponry and enemies.

Engaging gameplay meets compelling storylines, The Padre's bad attitude and comedic timing make him a memorable character for players to engage with.

The Voxel Art style of One Shell Straight to Hell pays tribute to an age of gaming creating a stylish re-imagining of the horror classics.

Base defense sessions. When not busy dungeon-crawling, Padre Alexander will have to defend the mansion from hordes of enemies building traps, global enchantments, and powerups.

Perplexing monsters- Ranging from the possessed kitchen drawer to drunken long-dead pirate captains and, I almost forgot, demons… a lot of demons.

Regular weapons using varieties of ammunition, holy weapons drawing on your faith and unholy weapons craving for your blood.

Skill tree that makes you stronger and adds to the strategy.

Randomly generated 'dungeon' maps.

And more crazy absurd stuff to be announced!
What do you think of the gameplay as evidenced in the above trailer? Does One Shell Straight To Hell look like the game for you? Let us know your thoughts in the comments section below!