Our Last Look At The ThinkGeek Capsule From GeekFuel
We've been busy the past month, so a few of our subscription boxes have piled up on our doorstep. Today we have the last ThinkGeek Capsule that they've been creating in partnership with GeekFuel for the past few months. Apparently, the company only signed up to do three, the first two have been an awesome success, so let's see how the third shapes up.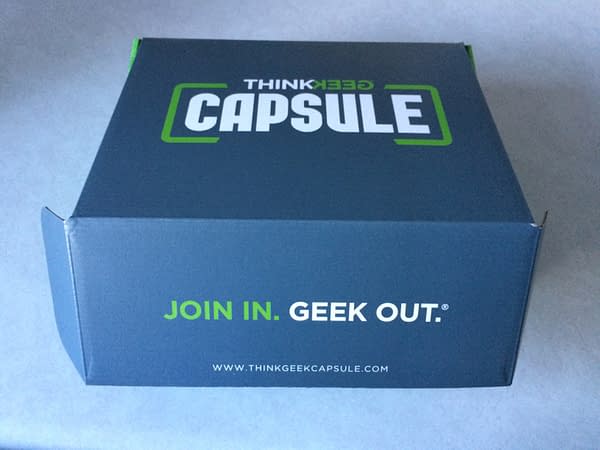 First up, as always, was a random gift card from ThinkGeek, as they've included in all of the boxes so far. Again, this card only got me $5 toward their store. It would have been nice to get more out of these as I got a total of $15 from them over three cards, but to others who frequently shop with them, these are probably nice lifesavers.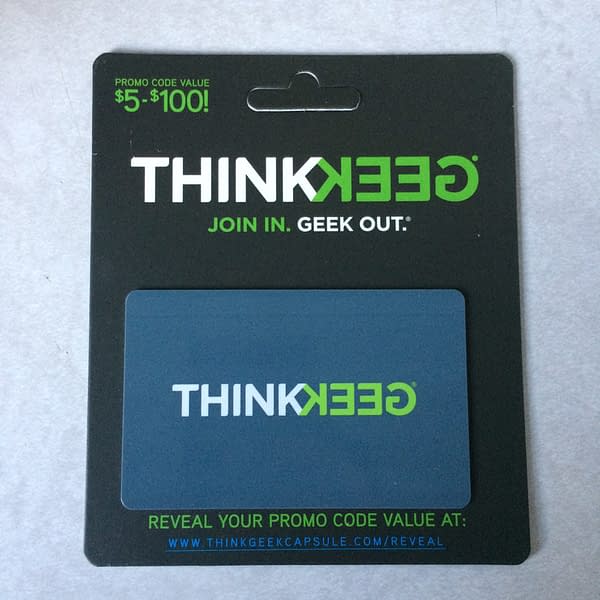 Next up, we got a Power Rangers keychain helmet. All five of these are in the design of the new film that came out this year, with a chance of getting one of the five primary rangers at random in a sealed bag. For me, I was lucky and snagged the black ranger, which was always my favorite of the bunch from both the original series and the film. (He was the only one who fought with an axe! Come on!!!) The chain attachment itself isn't that great as it's made of plastic and doesn't hold together well. I recommend getting rid of it and connecting with a normal chain loop.
Moving to the pin, this time around we got Cats In Cosplay. An interesting little theme where each one had a cat dressed in a cosplay outfit. I got what, in my opinion, was the best of the bunch with the Robot Cat. The pin has a nice touch to it with metal rims and fine colored enamel. A must have for cat owners who also cosplay.
Moving onto travel, I got a cool item with a 3.5 floppy disc travel card. An easy rope design to attach to any bag, all you have to do is fill out the info and tie it on for just in case your luggage gets lost or you can't tell it apart from the rest. I enjoy this design as it's a lovely throwback and the rubber texture to it makes it feel like something I would have bought at JFK in the '90s. A great addition for those who travel.
For you Harry Potter fans, this box came with a super rad journal in the design of Fantastic Beasts and Where To Find Them. A blue London skyline with a witch on her broom flying overhead makes for an awesome pocketbook. This particular one comes with archival paper, so when you're writing on it, it feels just a little more special.
Next up, what I thought was the best item in the entire box, a Funko Pop of Batman! Not just any old Batman either, this is the one from the new Justice League movie coming out in November. He's got great details in the goggles, the armor, even the cape flowing down looks great. I know, there's an audience that will always argue that Funko is selling you the same doll a hundred times over, but this one is the kind of Batman figure I've wanted for a while.
Finally, the make or break item of the box: the t-shirt. This time around I got a Doctor Who shirt, packaged inside this wonderful TARDIS box! The shirt itself is of The TARDIS with a light-blue coloring to the design. I loved every bit of this shirt as the design is subtle enough for fans to enjoy and isn't like many other Doctor Who designs where it's all in your face with The Doctor's face.
Overall, I loved this box! I wish ThinkGeek were doing more with Geek Fuel, but sadly, this is the last box in the line to come out. Rumor is there's something new on the way, and I cannot wait to see what they have in store down the road! ---
---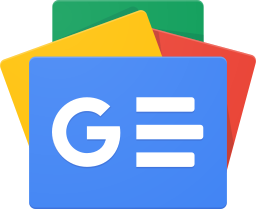 Stay up-to-date and support the site by following Bleeding Cool on Google News today!