"Pathologic 2" is Bringing its Strange Thrills to Xbox One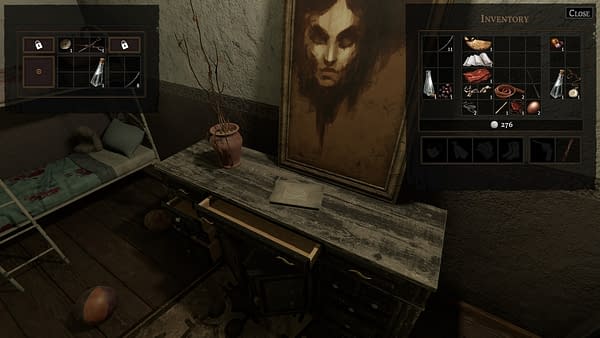 Ice-Pick Lodge's terrifying Pathologic 2 is a game that really has to be experienced to be believed. If you missed it when it first debuted on PC, you'll have the perfect opportunity to check it out on Xbox One, thanks to Xbox Game Pass, next month.
Pathologic 2 will be added to Xbox Game Pass on December 12. It's a very strange game that follows the story of an odd little town that's found itself succumbing to a terrifying plague. You're a surgeon named Artery Burakh, who's come back to his childhood town after receiving a directive from his father. Totally not weird at all yet, right?
Once there, things start going super weird. It's not a good weird, but an uncomfortable, terrifying weird. You'll have to keep yourself alive long enough to unravel the mysteries in front of you. There are several different story paths to explore and plenty of chores to complete. You've got to take care of your health, including your hunger and thirst. But the entire time, the town is being drained of resources. It's up to you to make some sense of the mystery at work in-game. When you do all this work to figure things out, that's not going to magically make everything make sense. But you'll get pretty close.
Hey, I never said it made sense. But it is intriguing, and if you're interested in trying it, you can do so next month. Can't wait until then? You can always go ahead and try it out on PC. It's a curiosity that begs to be experienced in any format you can get it. Then come back and let us know what you thought of it.