If you like collecting random Pikachus who don't do anything but look stylish, Pokémon GO has a brand new one for you and you only have a week to get it. Niantic released details about a new Pikachu in a straw hat they put in the game for the summer, but you only have a week to find him between now and July 29th. They also added staw hat outfits for your trainer avatar in case you want to look like you're having summer fun yourself. Best of luck to those of you who collect these somewhat useless Pokémon who basically are just here to look cute.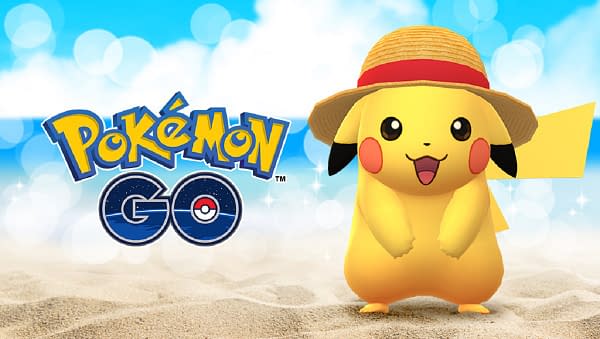 From July 22, 2019, at 1:00 p.m. through July 29, 2019, at 1:00 p.m. local time, this special Pikachu will appear in the wild, giving Trainers plenty of chances to add it to their crew. Pikachu's kicky straw hat is perfect for keeping the burning sun at bay during these sunny summer months. If you want to coordinate your avatar's outfit with Pikachu, there will be a matching straw hat available in the Style Shop.

You're sure to treasure this new addition to your team, so don't miss out—get ready to head out on another grand Pokémon GO adventure!
Enjoyed this article? Share it!