Popeye and Krypto the Superdog are the Latest Funko Specialty Store Exclusives
Popeye and Krypto are coming to Funko. Both were announced today as the next wave of specialty series Pop vinyls that will only be coming to specialty shops. Both figures will be in stores in May.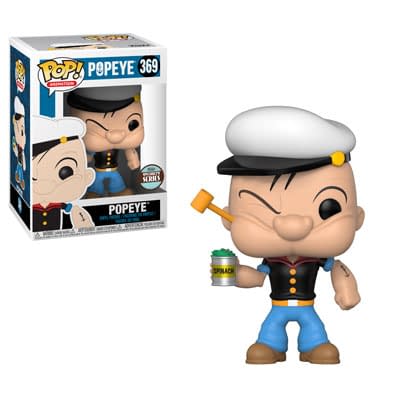 Every store deserves an amazing Funko exclusive!

In an effort to recognize our most special accounts and loyal retailers,
Funko is continuing our Specialty Series. Every month, we'll be announcing
two major exclusives – this month includes two Pop!

Why is it so special? You'll only be able to find these Specialty Series
exclusives in boutique retail, specialty stores,
local comic book shops and from qualified online retailers.
This is your chance to help support local businesses
and smaller retailers, and you'll pick up an
amazing exclusive item in the process!

Our latest exclusives are a Popeye Pop! and Krypto the Superdog Pop!

Remember, these two fantastic pieces are exclusive to the Specialty Series.
So pay a visit to your favorite specialty store or your local comic book
shop and let them know to order the Specialty Series from Funko.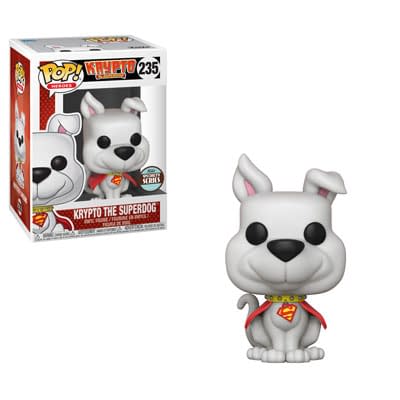 Anything Krypto is an instant buy for me, so that one is a definite purchase. I actually really love their Popeye Pop! He lends himself perfectly to being one, and there is an amazing amount of detail on him. Just an iconic character that I'm glad they waited so long to do. They really knocked this one out of the park, and they may not have been able to do as good a job if they had done him years ago.
Both of these figures will be in specialty stores, comic shops, and select online retailers in May.