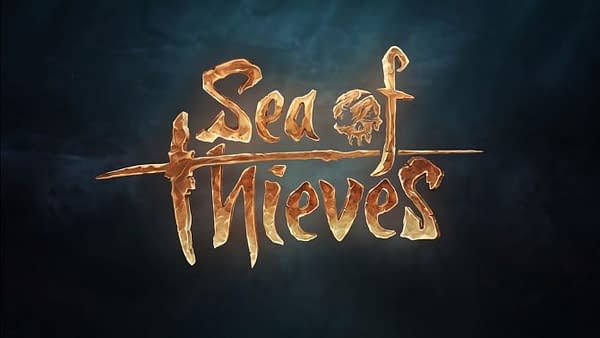 Today Rare released some information on the players who took part in Sea of Thieves' Closed Beta, which came in the form of a nice infographic. Despite the early issues players had getting in to the beta, the game saw over 332,000 players log in to sail around the archipelago and for over two million hours at sea. Extending the beta for an extra two days due to the login issues likely helped those numbers a significant amount.
Since testers were allowed to stream for the first time, over 25,000 of them streamed their gameplay or created video, with a average of 140,240 cumulative viewers and about 14.5 million cumulative hours watched. The game reached first place in live viewers on both Twitch and Microsoft's proprietary streaming platform Mixer. 
BC's Mary Anne Butler checked out the closed beta and wrote about her early experience with the test, saying, "Good pirate games are hard to come by, and I'm still super hopeful that Rare's Sea of Thieves will deliver the booty once things get out of the testing phase, which has been pretty rough.  Not gonna lie. The possibilities however, of how this game will be once the kinks get worked out, are as endless as the cartoon horizon."
Sea of Thieves will release for Xbox One and PC on March 20th, 2018. You can check out the handy infographic with all the data below.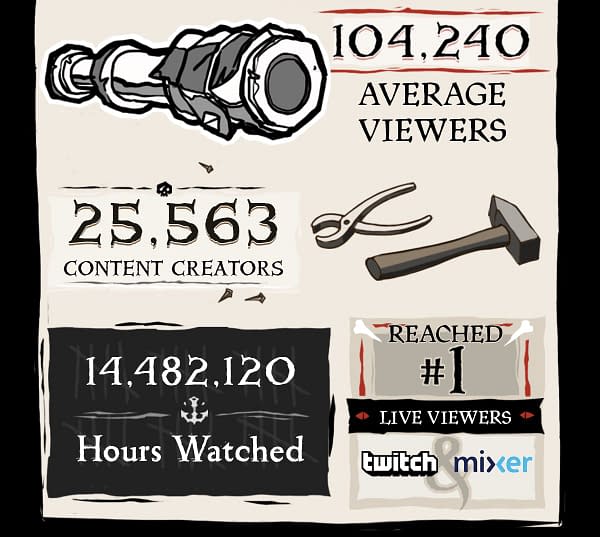 Enjoyed this article? Share it!