Xbox Game Pass subscribers will have a great reason to continue paying for the service in the coming months, as one of 2019's most excellent open-world games is about to be added to its library: Red Dead Redemption 2.
On May 7th, Xbox Game Pass for Console will welcome Red Dead Redemption 2 into the fold, which will make signing up for the service a better deal than ever. That means for $9.99 a month, you're getting one of the games that bagged over 175 Game of the Year Awards when it debuted in 2019 as well as over 250 perfect scores.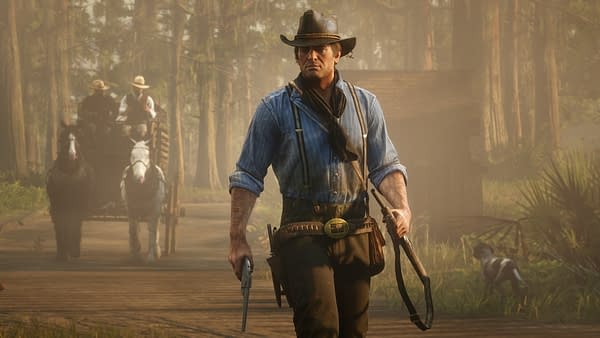 Red Dead Redemption 2 follows the tale of Arthur Morgan and a band of ne'er-do-wells in the Van der Linde Gang, lead by their unstable head Dutch. They've got the government on their heels as they rob trains, steal from just about everyone they know, and try to make a living as they live like nomads tearing up America's heartland. But this way of life won't last forever, and Arthur must soon make an important choice about how he wants to live out the remainder of his days.
The console version of Red Dead Redemption 2 now comes with additional Story Mode content and a new Photo Mode as well as Red Dead Online, where you can live out your cowboy fantasies. But while Red Dead Redemption 2 is heading to the service, there's one game saying goodbye on May 7: Grand Theft Auto V. It will disappear the same day Red Dead is added. You can pick it up, however, for 20% off with an Xbox Game Pass membership.
Red Dead Redemption 2 can be queued up to download ahead of its release right now, so if you're ready to jump in and get up to some cowboy shenanigans, you can have it all ready to go by the time May 7th rolls around.
Enjoyed this article? Share it!