"Red Dead Redemption 2" Won't Get Single-Player DLC For Some Time
Red Dead Redemption 2 probably won't be getting any single-player content in the near future. In fact, it looks like it might be quite a while before Rockstar Games decides to focus on expanding the solo campaign.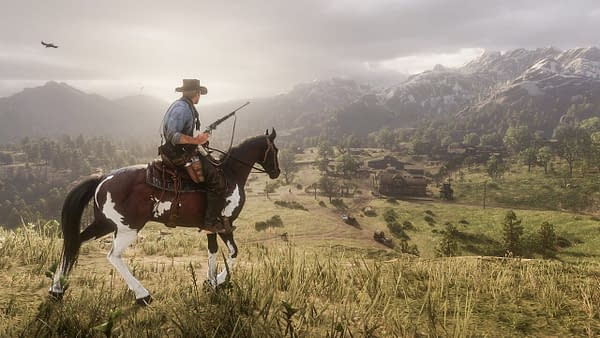 In a recent interview with VG247, Rockstar Games' lead online production associate Katie Pica confirmed that Rockstar is "100% focused on online right now." Pica went on to explain that the Red Dead Online team instead could "bring everything that a player can love about single-player into the online world."
Rockstar has created plenty of new content for Red Dead Online. The recent Frontier Pursuits update brought three separate roles to Red Dead Online, which opened up a wealth of new ways to play. The online-only portion of Red Dead is enormous, and it's only going to get bigger. In fact, the game's current size is one reason Rockstar isn't focusing on expanding the main campaign.
"We've said it before, but we all love single-player games, and Red Dead Redemption 2's absolutely massive story and equally massive epilogue are hopefully evidence of that," said online producer Tarek Hamad. Yes, it's clear the story is a love letter to sprawling narratives. But that doesn't mean people don't want to see more of it.
Grand Theft Auto 5 still hasn't enjoyed any single-player content updates. Rockstar is still keenly focused on multiplayer for that game as well, as GTA Online still receives regular updates. At least there's new, free content coming to one part of the game, anyway. For now, you'll have to stick it out playing online with others if you want new activities to complete.
Hoping to see more of Sadie's exploits as a side story? You're going to have to be patient. It could be coming in the future, but right now it's not a priority.