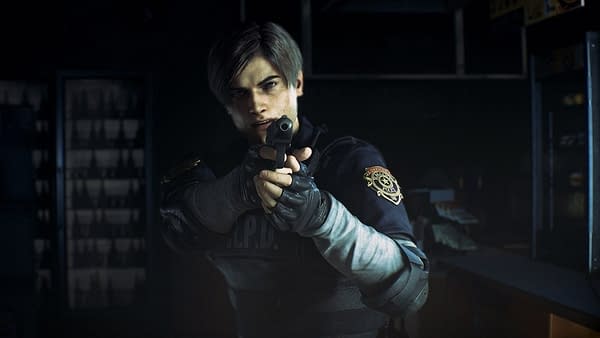 Capcom is releasing a demo this Friday for horror fans to get a sneak peek at Capcom's reimagining of Resident Evil 2 before it launches later this month. The "1-Shot demo" will be available on Xbox One, PS4, and PC players via Steam, and will run from January 11th through to January 31st. This is the first home demo Capcom is hosting for Resident Evil 2, so if you missed the demos at PAX, E3, Tokyo Game Show, or New York ComicCon, now you have a chance.
If you're wondering about the name of the demo, well, its pretty apt. Players have to survive the horrors of Raccoon City and complete the mission objective in just 30 minutes. You have one 30 minute shot to take on the mission per attempt, even if you need to restart due to zombie attacks.
Once the 30 minutes are up (if you've completed the mission or not), a new cinematic trailer exclusive to the demo will roll up on your screen. While you can't restart the demo after completing it, you can rewatch the trailer as many times as you want.
So, be careful, and try not to waste any time. If you complete the objective in under 30 minutes, you can then use the rest of your time in the demo exploring Raccoon City to your hearts content until the timer hits 00:00.
The "1-Shot demo" puts players in control of rookie cop Leon S. Kennedy as he arrives at the Raccoon City Police Station for his first day on the job. Leon must survive vicious zombies and solve puzzles to find a safe way out of the station.
While previous knowledge of the original Resident Evil 2 will help you make it through the puzzles, be warned that many of the scares have been changed. So you won't always know when a zombie is about to come crashing around the corner.
You can preview the action in the trailer below.
Enjoyed this article? Share it!