Review: Games Workshop's "Warhammer 40,000: Kill Team"

Of all Games Workshop's published games, Warhammer 40,000 is arguably their most famous. It's among their oldest, and most acclaimed games and is a progenitor to all manner of other games by other publishers. It stands to reason, then, that when Warhammer 40,000 gets a revamp or offshoot, fans clamor for such a game. At Bleeding Cool, we got a chance to review the starter set of one such offshoot: Warhammer 40,000: Kill Team, and here's what we think!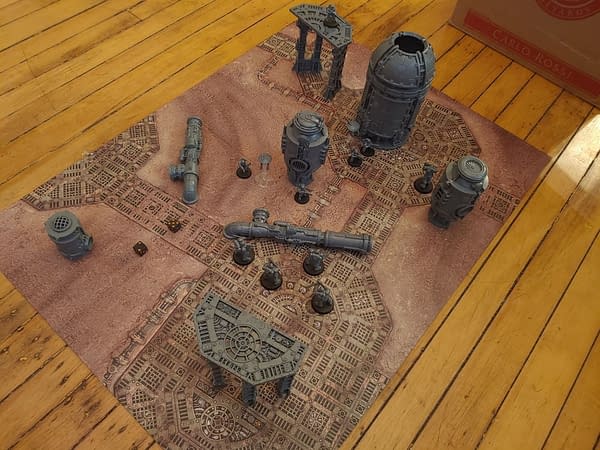 The terrain is so modular. It can be configured in a number of ways.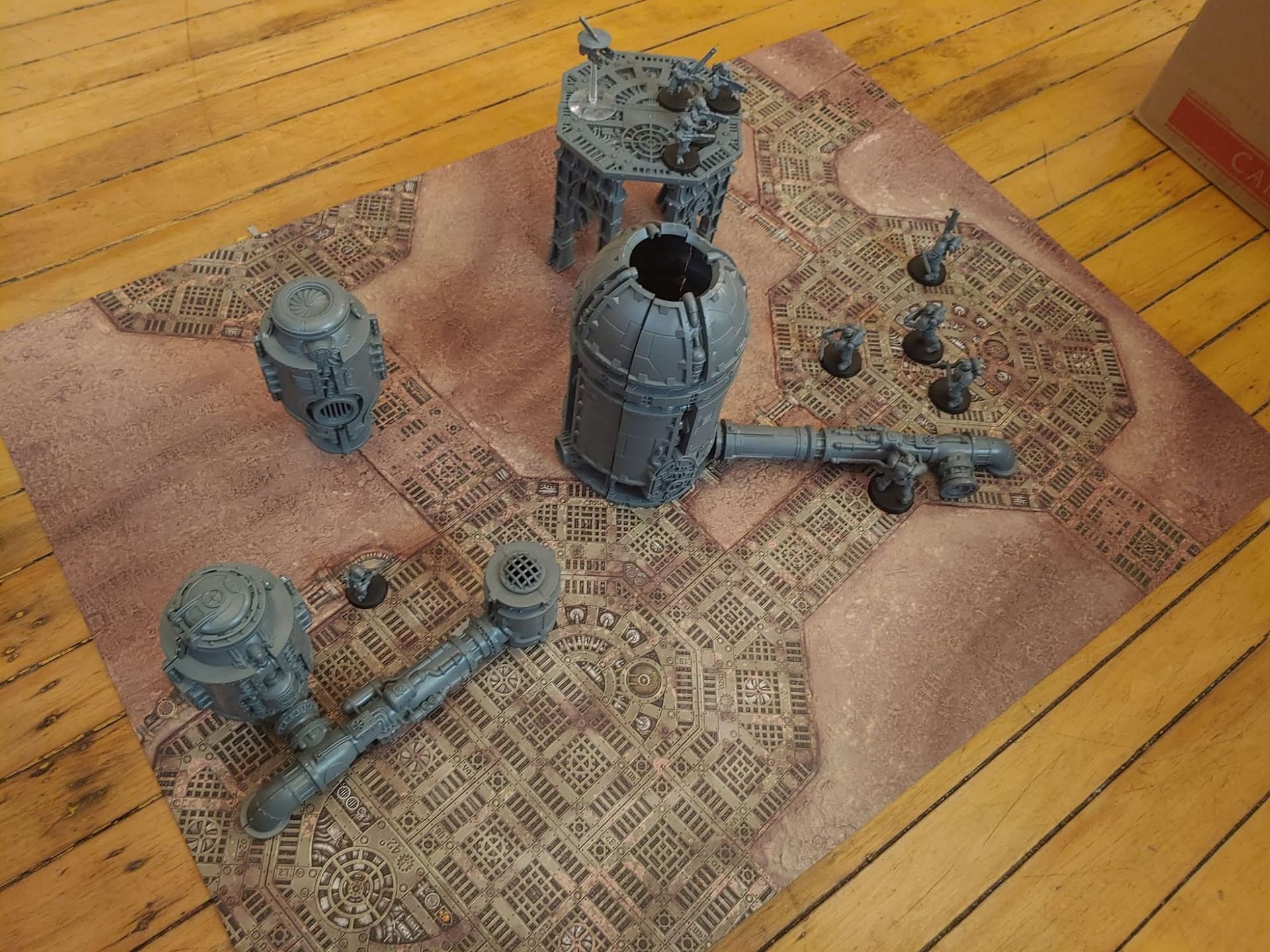 The terrain can be built to suit an objective…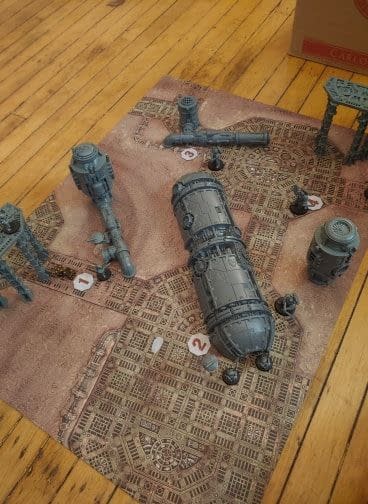 Or the objective can suit the terrain (if you're experimental enough).
The terrain for the Kill Team starter set is very, very daunting to build if you're a beginner. The kit comes with seven whole sprues of it! Sector Mechanicus is a lot of work to piece together, but thankfully minimal amounts of glue will be necessary for only a few parts of the kit, in this respect.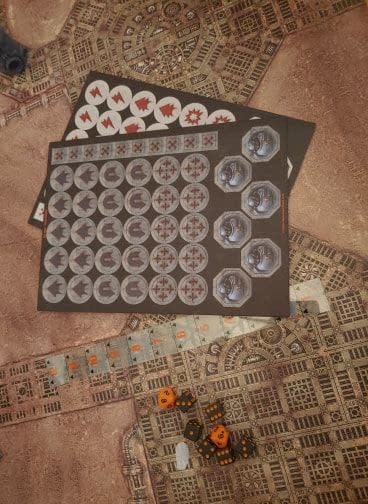 The Kill Team starter comes with a ton of items necessary to get a reasonably-sized game started. It comes with dice, objective tokens, a measuring widget, and the cards needed for encounters. It also comes with a mat able to hold the boundaries of the game, the terrain, and, of course, the models.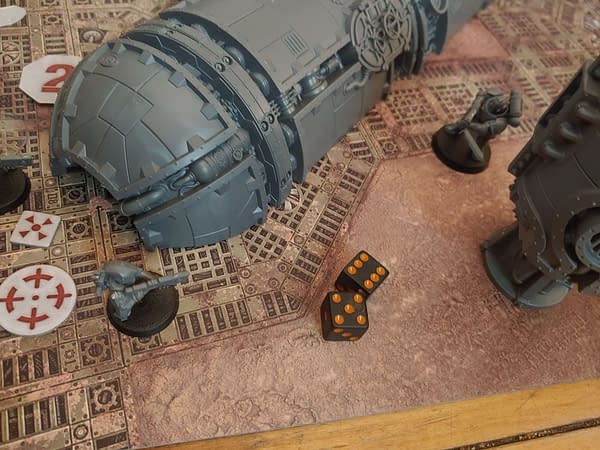 A skirmish game whose set revolves around an encounter between the Fangs of Ulfrich (a sect of the Space Wolves chapter of Space Marines) and soldiers of the Tau Empire, the Kill Team starter set has five Fangs of Ulfrich warriors and ten Tau. This may seem like a lot, especially considering the Tau also get two drones, but when you consider how strong Space Marines actually are, it makes a lick of difference to balance the set like this.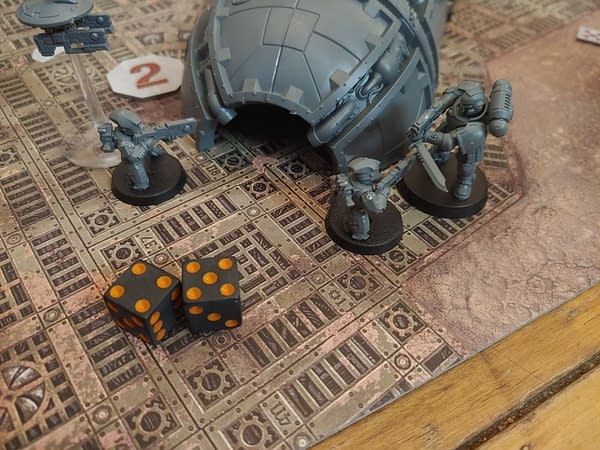 Ultimately, the combat system is very nuanced and well-done, with a focus on the resilience of models. Since it's a skirmisher, there is always a chance of a total knockout of a team of only a few models, so the rules balance that out by having players make many checks to keep models alive.
Personally, my only gripe about the game comes not from within the combat system, but actually in the texture of the dice. I find the dice to be rather chalky and the slight abrasion is a bit of a turnoff to me. (Note: For all we know, this could simply be a factory discrepancy.) I'm happy to use other dice in the future and am grateful that they're in the box, but the chalkiness was rather weird.
All in all, the game is an excellently "grimdark" example of what Warhammer 40,000 should be like on a smaller scale of warfare. It can be picked up on the Games Workshop website or at physical Games Workshop stores near you.